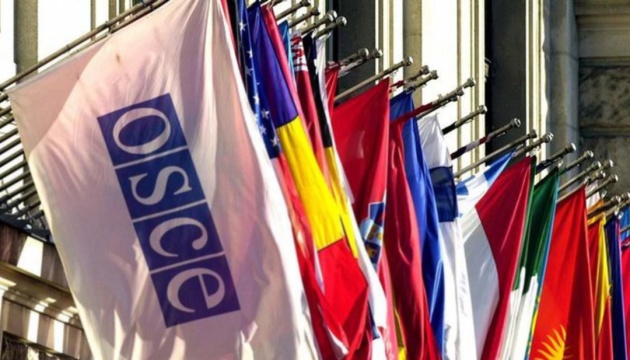 Russia has yet to implement single commitment under Minsk agreements – U.S. Mission to OSCE
Russia has not yet implemented any of its commitments under the Minsk agreements, according to Ambassador Michael Carpenter, U.S. Permanent Representative to the OSCE.
According to an Ukrinform correspondent, he said this at a meeting of the OSCE Permanent Council in Vienna on Thursday, February 17.
"Russia has yet to fully implement a single commitment under the Minsk Package of Measures. It has not implemented an immediate and comprehensive ceasefire, it has not withdrawn heavy weapons, and it has not allowed access for effective monitoring and verification of these steps. Most importantly, it has not disarmed illegal armed groups and has not returned control of the Ukrainian side of the international border to Ukraine," Carpenter said.
He recalled that the 2014 Minsk Protocol called for an immediate ceasefire, monitoring and verification of the ceasefire by the OSCE, and the withdrawal from the territory of Ukraine of unlawful military formations and military hardware, as well as of militants and mercenaries. However, "the ink on that agreement had barely dried when Russia continued to escalate militarily, contrary to its commitments," Carpenter said.
He added that fast forward to the follow-up Memorandum of September 2014, which banned flights by combat aircraft over the security zone, required the withdrawal of all foreign mercenaries, and called for an end to all offensive operations. "Again, despite signing on to both the Protocol and the Memorandum, Russia continued to flout its commitments through the actions of its proxies in eastern Ukraine," the U.S. ambassador said.
On February 7, U.S. Secretary of State Antony Blinken said that the United States and Ukraine have common approaches to the implementation of the Minsk agreements and expect Russia to implement its commitments under these agreements.
op