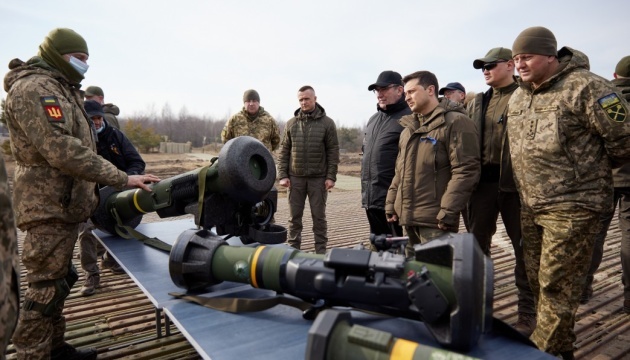 Zelensky attends military exercises in Rivne region
Ukrainian President Volodymyr Zelensky has observed the course of tactical exercises of the Ukrainian Armed Forces and other security and defense forces that are being held as part of the command and staff exercises "Snowstorm 2022," the President's Office has said.
According to the report, the event took place as part of a working visit by the head of state to the Rivne region.
The head of state inspected samples of weapons handed over to Ukraine by foreign partners, including Javelin and NLAW anti-tank missile systems, the Stinger missile system and more.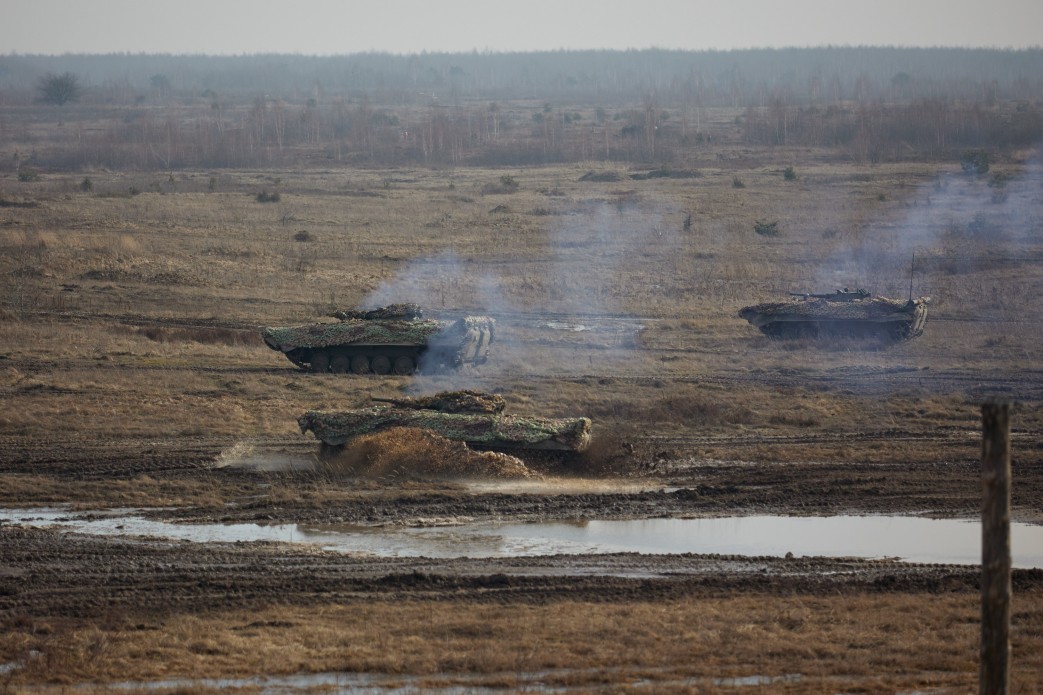 "The security and defense forces practiced fighting in the border zone to disrupt the organized advance of the conventional enemy and its destruction. Units fired on enemy equipment and personnel during its advance, deployment and offensive," the statement said.
According to the President's Office, in the training battle, military units actively used, in particular, combat aircraft, domestic and foreign unmanned aerial vehicles, including Bayraktar TB2, conventional artillery, MLRS, air defense systems, Ukrainian-made Stugna-P and Corsair modern anti-tank guided missiles, as well as NLAW, FGM-148 Javelin, SMAW M-141 provided by Ukraine's partners.
The servicemen demonstrated a high level of coherence and interaction during the maneuvers of units and counterattacks to inflict maximum fire damage on a conventional enemy.
The head of state also observed the work of the operational staff at the command post of the mechanized brigade, where he noted the high level of training of servicemen in managing brigade units, forces and assets of units of other security and defense forces during the performance of the tasks in the area.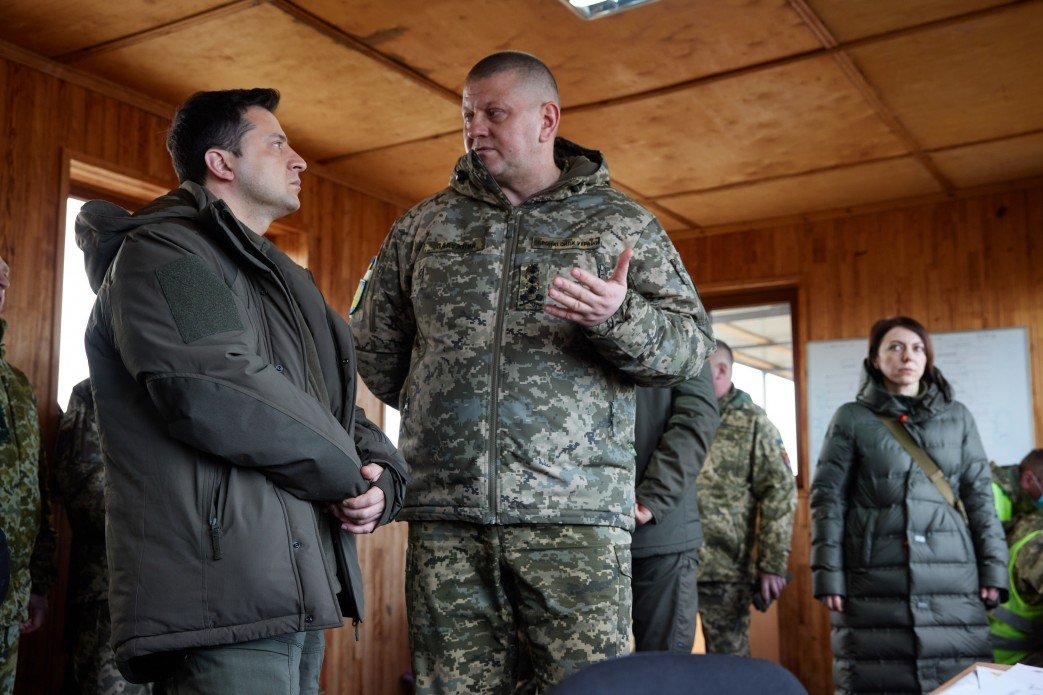 Zelensky thanked the personnel participating in the exercises for the high level of professionalism, skills, coordinated actions demonstrated during the fulfillment of training and combat missions.
Zelensky on Wednesday started a two-day working visit to the Rivne and Donetsk regions.
Photo credit: President's Office
op