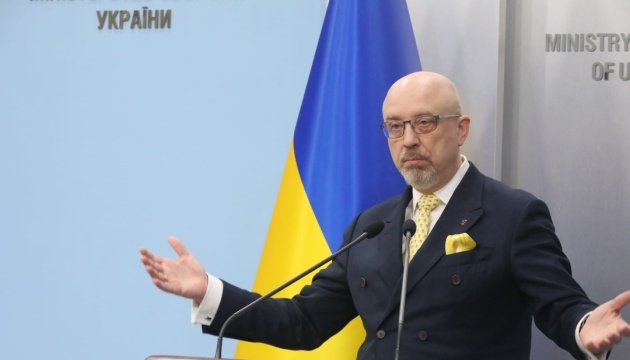 Defense Ministry: US greenlights arms supplies from Baltic states to Ukraine
The United States has greenlighted the supply of "very interesting items" for the needs of the Armed Forces which Ukraine has long requested.
"Today we received the consent of the United States on the supply of very interesting items from the Baltic states, our neighbors. In the near future, I hope to brag about receiving what we have long dreamed of, what we have long requested, and we have been told that it is impossible," Minister of Defense of Ukraine Oleksii Reznikov said on the air of ICTV channel on February 7 without specifying any details.
He noted that today Ukraine had unprecedented support from international partners, which strengthen the country's defense capacity and ability to defend itself against Russia.
"A dozen countries supply us with lethal weapons free of charge, in form of assistance and gift. There are countries from which we buy weapons and we are fine with that. Unfortunately, some countries, such as Germany, have a principled position not to supply lethal weapons. Apart from refusing to provide their, German-made, weapons, Germany also blocks the purchase of lethal weapons, for example, through a special agency NSPA [NATO Support and Procurement Agency]," Reznikov said.
According to the minister, the progress is still seen and Ukraine continues its dialogue with partners, to whom it has already submitted a written request on the needs of the Armed Forces.
Earlier, Ukraine could not even dream of such assistance, the minister said, adding: "The number of means of destruction already exceeds the number of potential targets."
On February 5, the eighth plane with military aid from the United States arrived in Ukraine, carrying 86 tonnes of ammunition.
On February 7, Defense Minister Reznikov announced on Facebook, following a telephone conversation with British Secretary of State for Defence Ben Wallace, that Ukraine would receive another batch of military aid from Britain soon.
ol