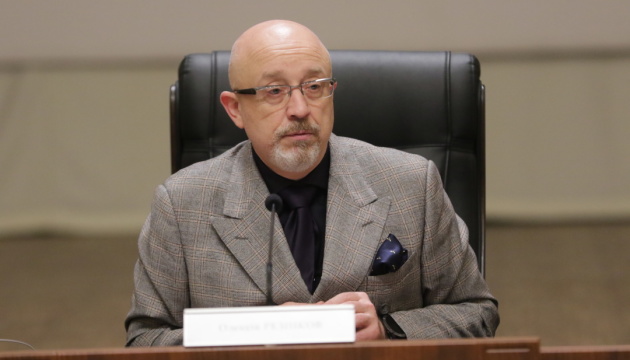 Ukraine's defense chief names likely scenario Putin could use to deploy troops
The pretext for the introduction of Russian troops in Ukraine may be internal destabilization, including a coup d'etat.
According to Ukrinform, that's according to Minister of Defense Oleksiy Reznikov, who spoke at the Svoboda Slova (Freedom of Speech) panel show on ICTV on Monday, February 7.
"The most realistic scenario could be any attempt to internal destabilization in Ukraine," Reznikov said, answering questions about possible scenarios for the Russian military incursion.
"That's because the Kremlin has a dream that they will be welcomed here with flowers on the streets of Kyiv, Odesa, Dnipro, or Lviv. In fact, this won't happen in the case of full-scale open aggression. It is no longer possible to seize administrative buildings, take advantage of pro-Soviet population, as happened in 2014, when those 'little green men' were deployed ... An attempt to destabilization in our streets, with the use of so-called antivaxxers or those unhappy with the economic policies, etc., the attempts to topple the government – this is a scenario I see as absolutely likely so we need to prepare for it to allow no such opportunity," Reznikov said.
The defense minister underlined the latest efforts by Ukraine's security and defense forces, including the National Guard, the National Police, and the State Emergency Service, to work out ways to hinder various destabilization plots.
Meanwhile, next week, exercises will be held in Kherson region in Ukraine's south to clear administrative buildings seized by a conventional adversary – something that took place back in 2014.
As Ukrinform reported earlier, on February 4, large-scale joint tactical and spec-ops exercises were held in Prypiat near the Chornobyl NPP, involving forces of the Ministry of Internal Affairs, with the participation of the Ministry's leadership and top defense, police, and National Guard officials, also attended by foreign ambassadors and other representatives of Ukraine's partner nations.
The National Guardsmen, police, and rescuers worked out coordination in defending a settlement, urban warfare tactics, and efforts to eliminate consequences of active hostilities in urban areas.
im