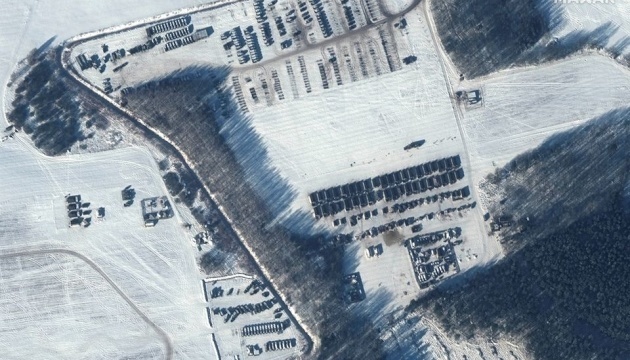 New satellite images show Russian troops near Ukraine's border with Belarus
Satellite images published by private U.S. company Maxar Technologies showed Russian troops near the Ukrainian-Belarusian border.
That's according to Reuters, Ukrinform reports.
According to the report, the images were taken ahead of joint drills announced by Moscow and Minsk. The exercises called "Union Resolve 2022," due to be held on February 10-20, are "aimed at training to repel an attack on southern borders of their alliance."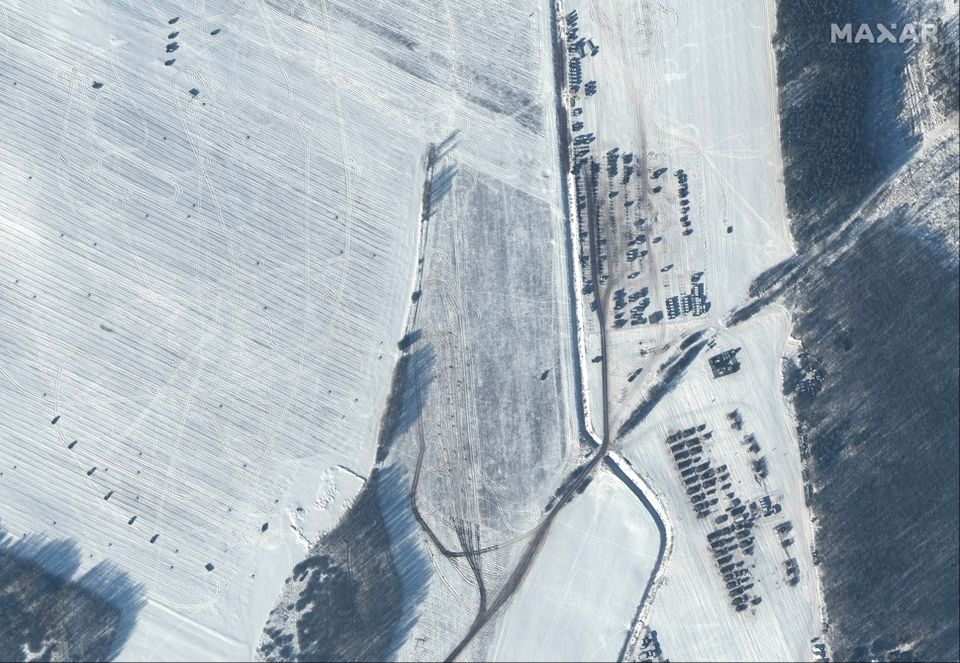 The images showed that military units armed with missiles, multiple rocket launchers and attack aircrafts had deployed to Belarus at three locations close to the border with Ukraine. Maxar Technologies said it had collected images of military hardware near Yelsk, Rechitsa and Luninets on February 4. All locations are within around 50 kilometers from the Ukrainian border.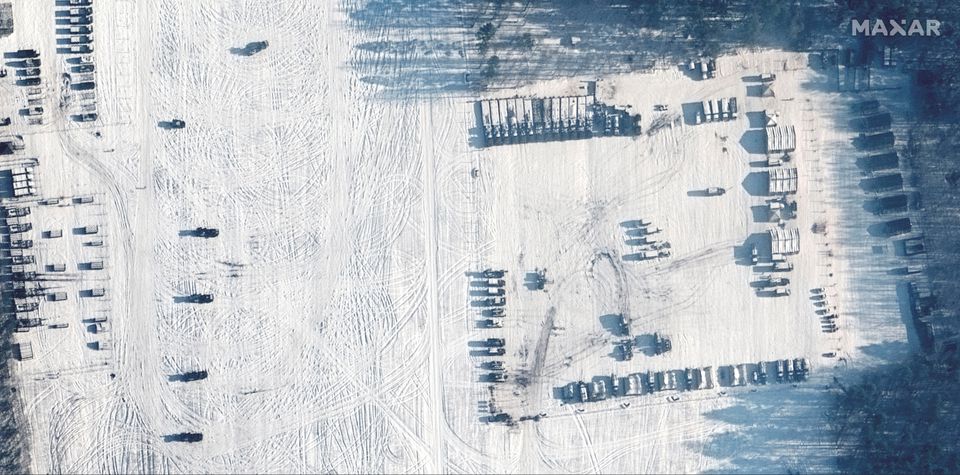 Satellite images showed 15 Su-25 ground attack aircraft and S-400 air defense system at Luninets airfield, as well as SS26 Iskander missiles and multiple rocket launchers near Yelsk.
Photo credit: Maxar Technologies
op