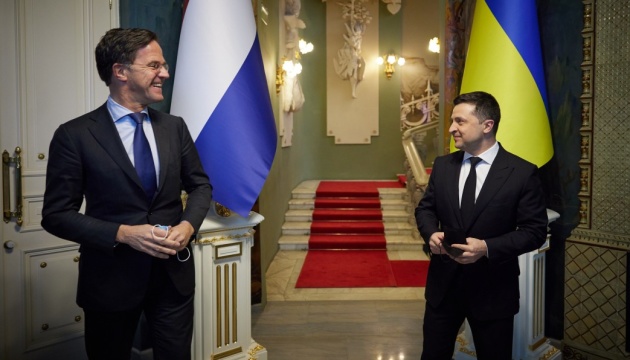 Netherlands to extend support in rehabilitation of Ukrainian servicemen
The Netherlands intends to extend its rehabilitation program for wounded Ukrainian service members and donate about EUR 400,000 to combat COVID-19 in eastern Ukraine.
Ukrainian President Volodymyr Zelensky and Dutch Foreign Minister Mark Rutte said this in a joint statement published on the website of the head of state.
"President Zelensky expressed his appreciation of the support provided by the Dutch side in rehabilitation of Ukrainian servicemen injured in the course of the ongoing armed conflict. Prime Minister Rutte announced that the Netherlands will extend this support, in order to provide additional injured Ukrainian servicemen with rehabilitative care within this program," the statement said.
The leaders expressed their interest in advancing bilateral cooperation in healthcare, particularly in order to secure equitable access to affordable COVID-19 vaccines.
"In this light, the Netherlands will donate approximately EUR 400,000 to the Ukraine Humanitarian Response Plan (OCHA), for its response to the pandemic in Eastern Ukraine," the statement said.
Zelensky said earlier that Ukraine and the Netherlands intended to launch a program to build 48 new modern hospitals and rehabilitation centers.
Dutch Prime Minister Mark Rutte and Dutch Foreign Minister Wopke Hoekstra on are a two-day visit to Ukraine on February 1-2.
op