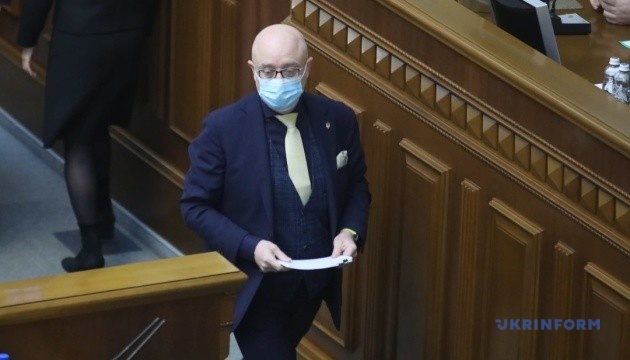 Ukraine not to kick off general mobilization just yet - defense chief
The Ukrainian government currently sees no need to mobilize the population.
This was stated by Defense Minister Oleksiy Reznikov, who spoke with LB.ua, Ukrinform reports.
"There is no need for mobilization now, in terms of the threat. If we announce a mobilization drill, it will cause panic on the streets. Everyone will then think that we knew and hid the fact at the enemy could attack as early as tomorrow," the minister said.
Reznikov noted that efforts are underway to form a Territorial Defense Force.
"These people will be trained, there will undergo routine field exercises. And the first training will be held for the heads of regional state administrations, district state administrations, plus the Kyiv State City Administration, of course. We have four sectors: north, south, east, and west. The command of the Territorial Defense Force is also therefore divided. Let's start from the north, gather all the regions, plus Kyiv, and we will train them for two or three days at the training ground, on how to interact, how to do all this work. Then there will be east, south, and west," the minister said.
As Ukrinform reported, Defense Minister Oleksiy Reznikov previously announced that territorial forces' exercises with the participation of heads of local authorities and self-government are scheduled for February to work out cooperation at the east-north-south and west levels.
im