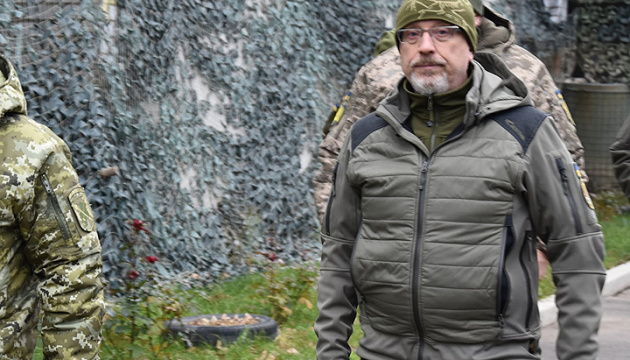 Defense Ministry planning to create military procurement agency
The Ukrainian Defense Ministry is planning to create analogues of the NATO Support and Procurement Agency (NSPA), which will deal with procurement in the Ukrainian army, following the example of the ProZorro e-procurement system.
Defense Minister Oleksiy Reznikov said this in an interview with LB.ua, Ukrinform reports.
"As part of the Defense Ministry's reform, I want to create two agencies similar to NATO's NSPA, kind of Amazon. One will deal with procurements of weapons, military equipment, the second one - with means of protection, helmets, bulletproof vests, food, fuel, clothing etc. We will make an analogue of ProZorro of a military nature, where certified manufacturers will be admitted through the register, which has been already established by the Ministry for Strategic Industries. This is what NATO has done. As in western banks, for example: if you want to provide service to these boards as a lawyer or auditor, then pass all checks, approval panels. Similarly, if you want to sell weapons or tanks, jeeps, trucks to Ukraine - pass the check, be in the register so that you can be trusted," the minister said.
Reznikov also assured that he is a supporter of procurement procedures in the army be transparent as much as possible.
"Our strategic advisors - DRAB (Defense Reform Advisory Board) - recommend that we declassify the purchase of weapons and military equipment as much as possible. I am also a supporter of this. In the current three-year procurement plan, we have managed to remove 30% of unnecessary secrecy," he added.
As Ukrinform reported, in December 2021, Defense Minister Oleksiy Reznikov announced the approval of a new structure of the Defense Ministry.
iy