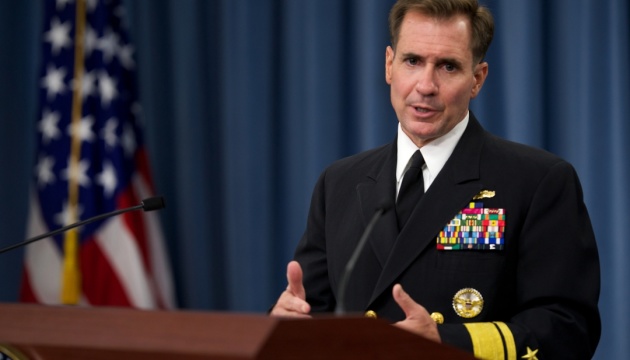 U.S. could deploy 8,500 troops to strengthen NATO's eastern flank
Up to 8,500 U.S. troops have been put on high alert ahead of a possible deployment in Eastern Europe amid Russian military buildup near Ukraine's border.
That's according to Pentagon Spokesman John Kirby, who spoke with reporters on Monday, an Ukrinform correspondent reports.
The official says U.S. Secretary of Defense Lloyd Austin ordered that the forces be prepared for deployment on the instructions of President Joe Biden. Most of these troops are designed to respond to a range of contingencies, including support to the NATO Response Force, if it is activated, Kirby said.
At the same time, he noted that as of Monday afternoon local time, the final decision on the deployment of troops had not been made.
According to the official, the NRF altogether comprises around 40,000 multinational troops.
"In the event of NATO's activation of the NRF or a deteriorating security environment, the United States would be in a position to rapidly deploy additional brigade combat teams, logistics, medical, aviation, intelligence, surveillance, and reconnaissance, transportation, and additional capabilities into Europe," Kirby said.
The United States has "made it clear to the eastern flank allies that we're prepared to bolster their capabilities if they need it," the spokesperson added.
As Ukrinform reported earlier, NATO said the bloc would be increasing response readiness and deploying across the eastern flank some additional forces, including warships and aircraft, to strengthen defense and deterrence in Eastern Europe.
According to the NYT, U.S. troops may be stationed in Estonia, Latvia, and Lithuania.
im