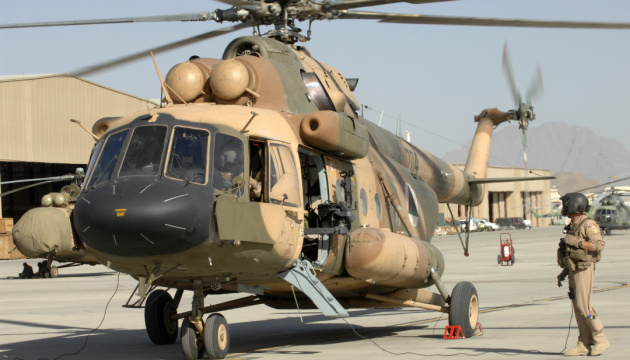 U.S. planning to transfer Mi-17 military helicopters to Ukraine
The United States intends to transfer Mi-17 military transport helicopters to Ukraine to support the army's defense capabilities.
White House Press Secretary Jen Psaki said this at a briefing on Friday, January 21, Ukrinform reports.
"In identifying additional equipment held in Department of Defense inventories that can be delivered [to Ukraine] under the Excess Defense Articles program, among other mechanisms, we recently notified Congress of our intent to deliver Mi-17 helicopters," Psaki said.
She recalled that "the United States has delivered more security assistance to Ukraine in the last year than any point in history."
"In the last year alone, we committed $650 million in security assistance to Ukraine; in total, since 2014, we've committed $2.7 billion. These deliveries are ongoing, including today there's more deliveries coming. In addition to traditional security assistance, such as the Ukraine Security Assistance Initiative, the President has authorized the presidential drawdown authority to expedite lethal aid and meet Ukraine's emergency defense needs," Psaki said.
The first batch of security assistance from the United States arrived at Kyiv's Boryspil Airport tonight as part of a package worth a total of $200 million. This is the first of several batches under the security assistance package to the Ukrainian Armed Forces, which President Biden approved in December 2021.
Photo: 438th AEW/PA