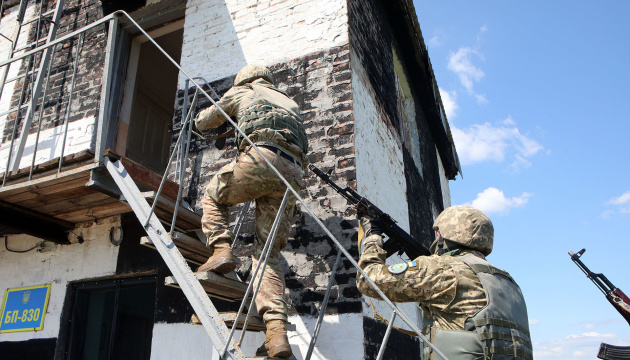 Commander of Territorial Defense Forces: At least five brigade exercises in plans
Territorial Defense Forces, together with other units of the Armed Forces, will conduct at least five military exercises involving mobilized reservists.
This was announced in an interview with Ukrinform by the commander of the Territorial Defense Forces of the Armed Forces of Ukraine, Yuriy Halushkin.
"Joint exercises involving members of the Territorial Defense Forces have been scheduled. We will have at least five brigade-level drills involving mobilization of reservists who are part of these brigades. However, this is not enough. Among other things, we hold a lot of field training and leadership training events. In particular, we train communications operatives, mortar crews, anti-tankers, anti-aircraft gunners, as well as separately hold separate courses for leaders, including even brigade commanders," Halushkin said.
The Commander also noted that according to the decision of the Minister of Defense, a training session will be held that the heads of regional and district state administrations will be invited to attend.
As Ukrinform reported, on January 1, the Law on the Fundamentals of National Resistance came into force, which defines the legal and organizational principles of national resistance, the basis of its planning and conduct, tasks and powers of security and defense forces as regards national resistance.
The law defines the tasks of territorial defense and resistance movement, as well as the preparation of citizens for national resistance, as well as establishes the procedure for organizing, preparing, and conducting territorial defense and resistance movement.
im