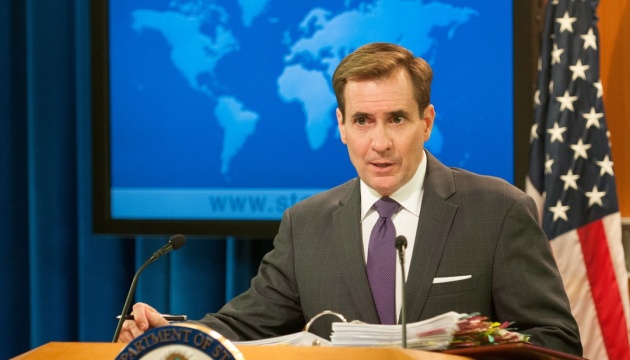 U.S. looking for ways to provide additional assistance to Ukraine - Pentagon
The Pentagon is monitoring the situation around Ukraine and is ready to provide more security assistance to the Ukrainian Armed Forces to strengthen their defense capabilities.
Pentagon Press Secretary John Kirby said this at a briefing on Tuesday, January 18, according to an Ukrinform correspondent.
"We're going to continue to watch the situation on the ground, and if we need to make decisions for force protection purposes, we'll do that," Kirby said.
According to him, the Pentagon continues to see a sizable presence of Russian troops in the western part of Russia, around the eastern and northeastern border with Ukraine. "It continues to be concerning to us. There's no sign, no indication that the Russians are willing to deescalate," Kirby said.
He noted that the United States will "continue to look for ways to help Ukraine defend itself, and that does include additional security assistance."
He recalled that the Florida National Guard has members currently deployed to Ukraine, advising and assisting their Ukrainian counterparts. Kirby stressed that this mission will continue its work.
At the same time, he said, "there are no planned additional rotational troops to Ukraine at this time, no changes to what the Florida National Guard is doing on the ground."
op