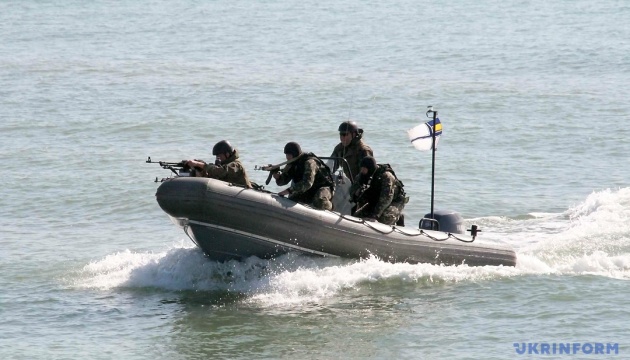 Deputy Navy Commander: Ukraine has restored marines' potential
Over the past eight years, the Navy of the Armed Forces of Ukraine has restored the potential of the marines and coastal artillery.
"If you want peace, you need to be ready for war. Since 2014 we focused on restoring our marines and coastal artillery… We have restored their potential. At the moment, the forces we have on the coast are capable of fighting off any landing party of the enemy," Deputy Commander of the Naval Forces of the Armed Forces of Ukraine, Vice Admiral Andriy Tarasov told Sky News in an interview.
Tarasov said he was confident other parts of the Ukrainian armed forces would be able to help the navy defend its coastline if needed.
The UK is an important ally, supporting efforts by Ukraine to buy new warships and weapons, including missiles, as well as renovate other naval bases, Vice Admiral Tarasov said.
As reported, the United States already contracted 10 Mark VI boats for further supply to the Ukrainian Navy under the U.S. Foreign Military Sales program.
ol