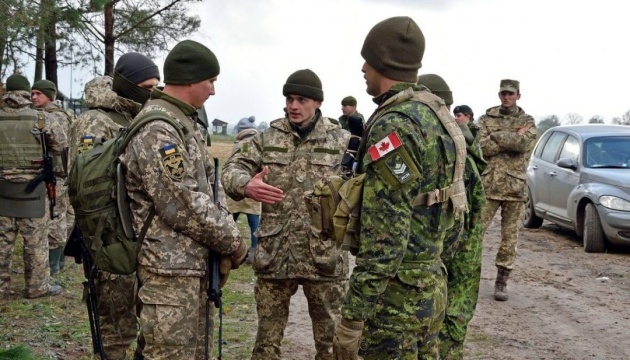 'Not to inflame situation': Canada won't send additional instructors to Ukraine
Canada is not going to increase its military contingent in Ukraine so as not to irritate Russia.
"What we're doing with Operation Unifier … shows long-term commitment [to Ukraine]. But we've got to be very careful about the balance between deterrence and escalation, and what is the perception from the other side as well. That's where diplomacy absolutely has to lead in a case like this," Chief of Defence Staff of Canada Wayne Eyre told The Globe and Mail following his visit to Ukraine.
According to him, any new military backing for Ukraine could inflame the situation. "In any case like this, diplomacy has to lead," Eyre stressed.
Canada's Chief of Defence Staff noted that "you've always got to take potential adversaries seriously."
"Wars have started because of potential miscalculations before, throughout history," he said when asked whether Canada's reluctance to send additional troops to Ukraine meant that Putin's warning were taken seriously.
As a reminder, Minister of Defense of Ukraine Oleksiy Reznikov called on Canada, the United States, and Great Britain to increase the number of their military instructors in Ukraine and deploy them near the line of contact.
ol