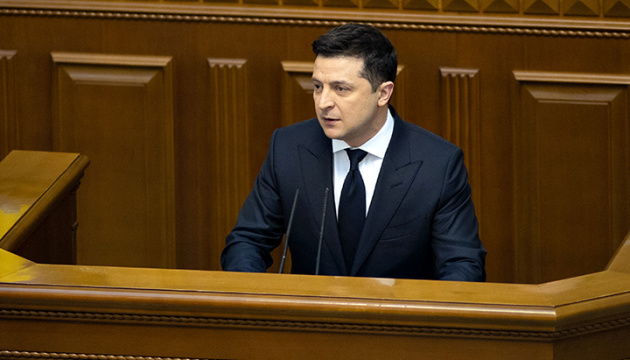 Zelensky: Security and defense sector funding to exceed UAH 320B next year
President Volodymyr Zelensky has stated that the funding for the security and defense sector will exceed UAH 320 billion in 2022.
The President said this in his annual address to the Verkhovna Rada on the internal and external situation of Ukraine, according to an Ukrinform correspondent.
"In 2022, for the first time in 30 years, funding for all programs in the defense and security sector will exceed UAH 320 billion," he said.
According to the President, these funds will be used for launching a missile program, restoring the Ukrainian fleet, creating cyber troops, building AN-178 aircraft for the army, beginning construction of a military plant for the production of modern drones etc.
Zelensky noted that the security and defense sector funding amounted to UAH 191.7 billion in 2018.
iy