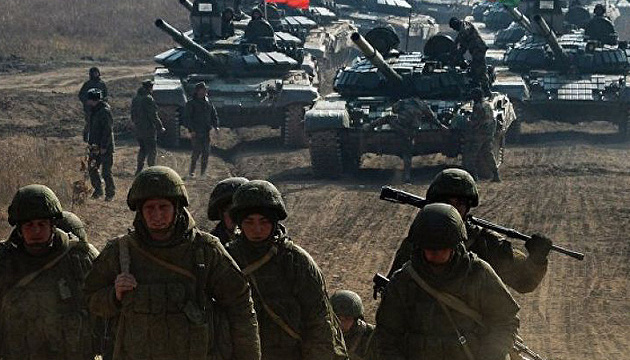 Pentagon sees further amassing of Russian troops near Ukraine
The United States continues to monitor the movement of Russian troops near the Ukrainian border, noting their increased numbers.
This was stated at a Monday press briefing at the Pentagon by U.S. Department of Defense Spokesman John Kirby, Ukrinform's own correspondent reports.
"We continue to watch with great concern movements by Russian military units near the Ukraine border," Kirby said.
Asked to clarify the Pentagon's estimates of the size of Russia's force built up along Ukraine's borders, Kirby said he would not comment on specific figures at this moment, only not its continued rise.
"We're watching that closely […] And as for numbers, I wouldn't get into an assessment here from the podium in terms of what we're seeing exactly. But I can tell you that we continue to see movement. We continue to see additions to their forces," said the Pentagon spokesman.
Kirby stressed that Russian forces near the Ukrainian border are of a combined nature: "I mean, it's various different types of units that continue to collect on or not on, but near the Ukrainian border."
In this regard, he once again called on the Russian leadership to be "more transparent" about the actions and intentions of their military forces. Kirby also stressed that any steps taken by Russia to escalate would provoke a serious response on the part of the United States, as well as allies and partners.
As reported, as per Ukraine's estimates, Russia has amassed nearly 40 battalion tactical groups, or 115,000 troops, near Ukraine's borders, as well as in the temporarily occupied territories of Crimea, as well as in the non-government-controlled parts of Donetsk and Luhansk regions in Ukraine's east.
im