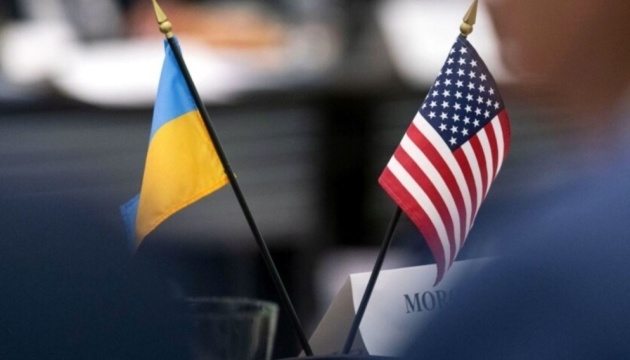 U.S. warns Russia: further aggression against Ukraine will see response
The United States is determined to take appropriate action in coordination with its allies should Russia take further aggressive action against Ukraine or attempt to use energy as a weapon.
That's according to Acting Deputy Chief of the U.S. Mission to the OSCE, Elisabeth Rosenstock-Siller, who spoke at the meeting of the Permanent Council in Vienna on Thursday, November 18, an Ukrinform correspondent reported.
"As (U.S. State - ed.) Secretary Blinken said last week in Washington, the United States' commitment to Ukraine's independence, sovereignty, and territorial integrity is ironclad," Rosenstock-Siller said. "Should Russia commit further aggressive acts against Ukraine or attempt to use energy as a weapon we are resolved to take appropriate action in coordination with Allies and partners."
According to the official, the United States remains deeply concerned over reports of unusual Russian military activity near the border with Ukraine.
"We are monitoring the region very closely, as we always do, and we will continue to consult closely with Allies and partners on this issue," the diplomat said. "As we have made clear, any escalatory or aggressive actions would be of great concern to the United States."
She noted that Washington has no clarity into Moscow's current intentions, but "but we all know what Russia did in 2014 — it used force to violate Ukraine's sovereign territory, seizing Crimea and initiating the bloody conflict in eastern Ukraine, falsely claiming its unilateral aggression was provoked."
"The recent escalation in hostile rhetoric from the Kremlin against Ukraine, including baseless claims that Ukraine's purely defensive actions on its own Ukrainian territory are provocations, has not gone unnoticed," Rosenstock-Siller said.
She also commended the Ukrainian side for the "remarkable restraint."
"If there are any provocations, they are coming from Russia with these movements of forces that we are tracking along Ukraine's borders. The international community will see through any effort by Russia to reprise its previous tactics," the U.S. diplomat added.
As Ukrinform reported earlier, The Washington Post on October 30 broke the news on the buildup of Russian troops on the border with Ukraine. Citing sources in the United States and the EU, the newspaper wrote that some unusual movement of equipment and forces was recorded on Russia's western flank. The publication also referred to videos posted on the internet showing Russian trains and convoys transporting military hardware to the country's southern and western regions. Politico wrote that the photos were taken by Maxar Technologies on November 1.
In addition, citing data from the British publication Jane's, which specializes in military issues, the newspaper reported that the military hardware of Russia's 4th Panzer Division was being moved closer to the border with Ukraine, to the areas near the cities of Kursk and Bryansk.
According to the Financial Times, Western intelligence officials said Russia was highly likely to go for another round of destabilization in Ukraine this winter after Moscow amassed more than 90,000 troops near its border.
im