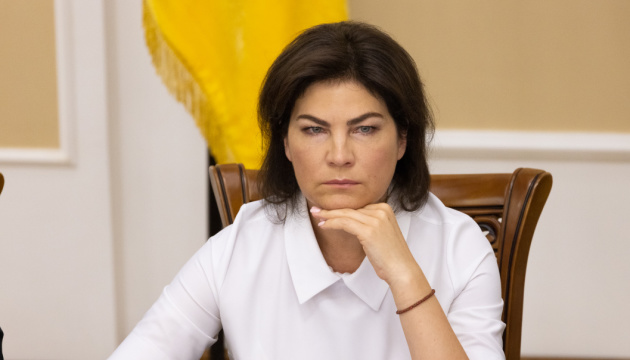 Venediktova: Bellingcat's files to be attached to Wagner PMC fighters case
Law enforcement officers will study the files released by the Bellingcat international group of investigative journalists on the operation to arrest the fighters of the Wagner private military company as part of the relevant criminal proceedings.
"Of course, we always carefully study all the materials that journalists prepare, all the investigations that they conduct, and attach them to the case. So they will be studied, they will be attached," Prosecutor General Iryna Venediktova told journalists, an Ukrinform correspondent reports.
According to her, law enforcement officers have been investigating this case for several months as the events around the Wagner PMC fighters started in July last year.
"The proceedings were opened, and there were several of them, at several different law enforcement agencies. Then these cases were merged and submitted, in particular to the State Bureau of Investigation," the Prosecutor General said.
According to Venediktova, prosecutors gave instructions to investigators in these proceedings last summer. "The investigation is ongoing," Venediktova said.
When asked whether Head of the President's Office Andriy Yermak may be interrogated within the investigation, the Prosecutor General suggested re-addressing this question to the State Bureau of Investigation.
On November 17, Bellingcat published the investigation into a special operation to arrest the fighters of Russian Wagner Private Military Company, in which it analyzes the circumstances and reasons for its failure. In particular, the investigative journalists say that Head of the President's Office Andriy Yermak suggested postponing the special operation by a week in connection with the achievement of the agreement on ceasefire in eastern Ukraine.
ol