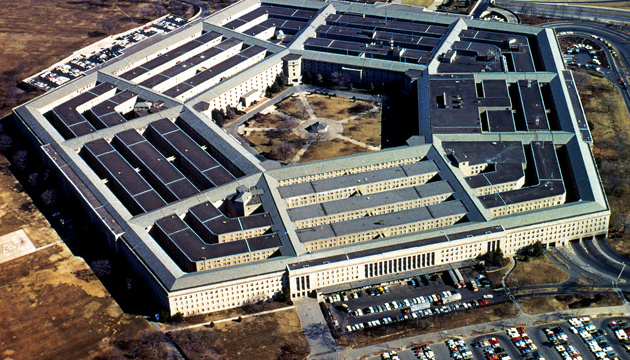 Pentagon in constant contact with EUCOM as to buildup of Russian troops near Ukraine
U.S. Secretary of Defense Lloyd Austin has said he is in constant contact with the U.S. European Command due to the amassing of Russian troops near the border with Ukraine.
The statement came during a Wednesday briefing at the Pentagon, Ukrinform's own correspondent reports.
The defense secretary said the U.S. was following the situation very closely, noting his frequent calls with General Todd Walters, Commander of U.S. European Command (EUCOM).
He also admitted that the Kremlin's intentions remain unclear. "We're not sure exactly what Mr. Putin is up to," Austin said. "But these movements certainly have our attention."
In this regard, the Pentagon chief called on Russia to "be more transparent about what they're up to" and to take steps to implement the Minsk agreements.
"Our support for Ukraine sovereignty and territorial integrity remains unwavering," Lloyd Austin said.
U.S. EUCOM Commander General Todd Walters is also NATO's Supreme Allied Commander Europe.
During a recent visit to Kyiv, U.S. Secretary of Defense Llyod Austin said the United States intends to strengthen its strategic defense partnership with Ukraine.
He also recalled that the United States has allocated more than $2.5 billion since 2014 to strengthen the Ukrainian Armed Forces and ensure the protection of the territorial integrity and sovereignty of Ukraine.
im