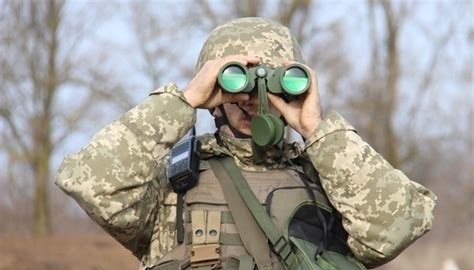 Invaders intensifying shelling of residential neighborhoods in Ukraine-controlled territory - JCCC
The Russian Federation's armed formations are intensifying the shelling of settlements located on the side of the demarcation line that's under the Ukrainian government control.
That's according to the press center of the Joint Forces Operation Headquarters which posted the relevant report on Facebook, citing information from the Ukrainian delegation in the Joint Center for Ceasefire Control and Coordination, Ukrinform wrote.
"The armed formations of the Russian Federation are increasing the number of shellings of settlements located on the side of the line of demarcation controlled by the government of Ukraine," the statement said.
In particular, according to the Ukrainian members of the JCCC, in September 2021, Russian-led armed formations opened fire seven times, in October it was nine times, and this month, as of November 16, eight shellings were recorded.
It has been specified that on November 16, between 7:50 and 8:20 Kyiv time, Russia's armed formations shelled the village of Maryinka, using 82 mm mortars.
"As they opened fire from the area of the Trudivske settlement, 13 mines landed. As a result of the shelling, a residential building and the adjacent premises in Marynka on 236 Prokofieva Street were destroyed. The distance between the hit zone and the actual line of demarcation of the parties to conflict is nearly 600 meters, which testifies to a deliberate shelling by the Russian armed formations of the residential area," said in a statement.
It was underlined that these facts had been established and properly documented by the monitoring group of the Ukrainian delegation in the JCCC.
"The evidence was handed over to the OSCE Special Monitoring Mission in Ukraine. Also, in order to file the relevant information with the Unified Register of Pre-Trial Investigations and launch proceedings into the violation of laws and customs of war under Part 1 of Article 438 of the Criminal Code, the materials were forwarded to the Donetsk Regional Prosecutor's Office," the statement said.
The Ukrainian delegation in the JCCC has stressed that the latest fact is yet another gross violation of the Minsk agreements by the Russian armed formation, as well as the breach of "full and comprehensive ceasefire," introduced by agreement of the parties on July 27, 2020.
The main point is that the fact testifies to the complete disregard on the part of the occupation forces for the lives and health of the civilian population, the report concludes.
As Ukrinform reported earlier, Russian occupation forces on November 16 opened fire nine times, targeting the positions of Ukraine's Joint Forces. A Ukrainian serviceman was wounded in one of the attacks.
Photo: @ pressjfo.news
im