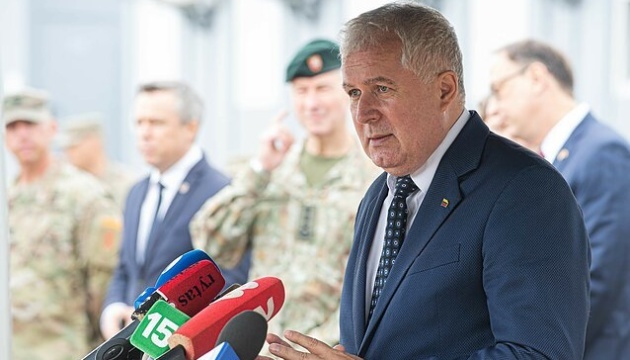 Anušauskas: Migrant crisis may be a cover for Russia's aggression against Ukraine
Lithuanian Defence Minister Arvydas Anušauskas supposes that the migrant crisis on the border between Belarus and the European Union could be a cover for Russia's actions against Ukraine.
"It is possible that the artificially created migrant crisis, which is turning into a humanitarian one, is only a cover for active steps against Ukraine. This is worrying us, because Russia has shown the ability to quickly move quite large forces over long distances and mobilise them," the minister said in an interview with LRT.
According to him, Ukraine is now much more prepared than seven years ago, noting that a "security crisis in the region" is possible.
As Anušauskas stressed, the current situation in eastern Ukraine does not show any improvement as Russia is not withdrawing its forces from the border and has not concluded any agreements that could make Ukraine feel safer.
Several thousand migrants gathered on the Belarus–Poland border last week. They have set up camps on the border and try to break through the barriers to get to Poland.
The Lithuanian authorities fear a similar scenario on their border with Belarus, so a state of emergency has been declared on the border.
Western countries accuse the Minsk regime of organizing a migrant crisis.
Photo credit: A. Pliadžio/KAM nuotr.
ol