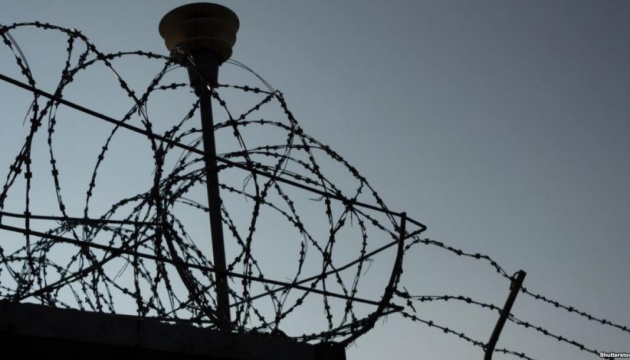 Denisova: Seventy Ukrainians taken captive during ceasefire in eastern areas
The Ukrainian side is currently aware of about 301 citizens who were illegally "convicted" and are held in places of detention in the occupied areas of Donetsk and Luhansk regions. Another 258 citizens have gone missing.
During the war, 301 Ukrainian citizens, including 30 women and 44 service members, have been taken captive, "convicted" for "espionage" in favor of Ukraine, Ukrainian Parliament Commissioner for Human Rights Liudmyla Denisova said on the air of the Dom TV channel.
It is unknown how many Ukrainians are illegally held in prisons, colonies, pre-trial detention centers, and basements in temporarily occupied areas of Donetsk and Luhansk regions.
Denisova noted that the agreements on ceasefire in the east, reached within the Trilateral Contact Group, had entered into force on July 27, 2020. De jure, these agreements are still in force, though de facto they are being violated.
"During this period of ceasefire, 70 people have added to the list of Ukrainian citizens imprisoned [in temporarily occupied areas of Donetsk and Luhansk regions]. And the process is ongoing, there are already 301 people. Every day we see that something is happening. Someone is taken captive, then released, then is taken again," she said.
In addition, 258 citizens of Ukraine have gone missing in the non-government-controlled areas of Donbas. Some of them may also stay in places of detention.
From July 27, 2020, to October 14, 2021, the ceasefire agreements in eastern Ukraine were violated at least 64,414 times, causing 87 civilian casualties.
As reported, Ukraine cannot enter the temporarily non-government-controlled areas in search of missing persons and hostages until international organizations receive full access to all detainees.
ol