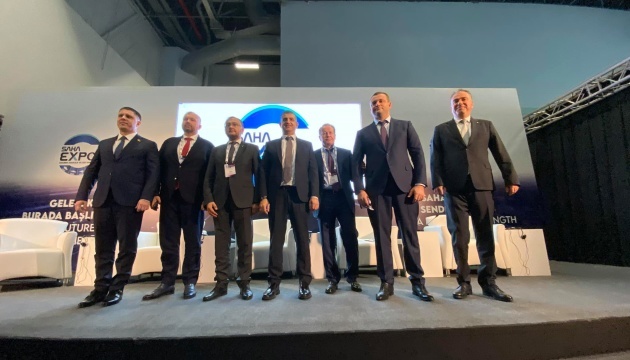 Ukraine, Turkey implementing more than 30 defense contracts
Over the past four years, Ukraine and Turkey have been implementing more than 30 joint defense projects.
This was discussed during a panel on Ukraine–Turkey defense cooperation within the framework of the SAHA Expo in Istanbul, an Ukrinform correspondent reported.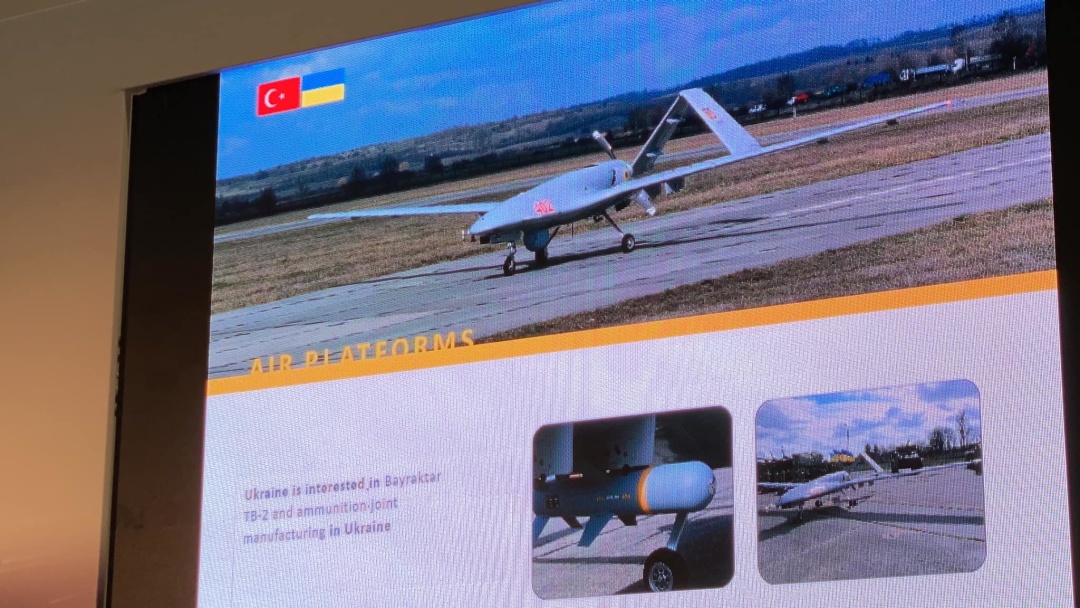 "Over the past four to five years, the number of agreements and contracts between Ukraine and Turkey has increased manifold. These are agreements between neighboring and friendly countries, with a high level of trust in strategic partnerships, which bring mutual benefit to both countries ... Over the past four years, we have amped up joint projects and now their number exceeds 30. The total turnover reaches $5 billion, of which defense contracts signed over the past 3-4 years total $1 billion. We are moving towards joint business models," said Baykar CEO Haluk Bayraktar.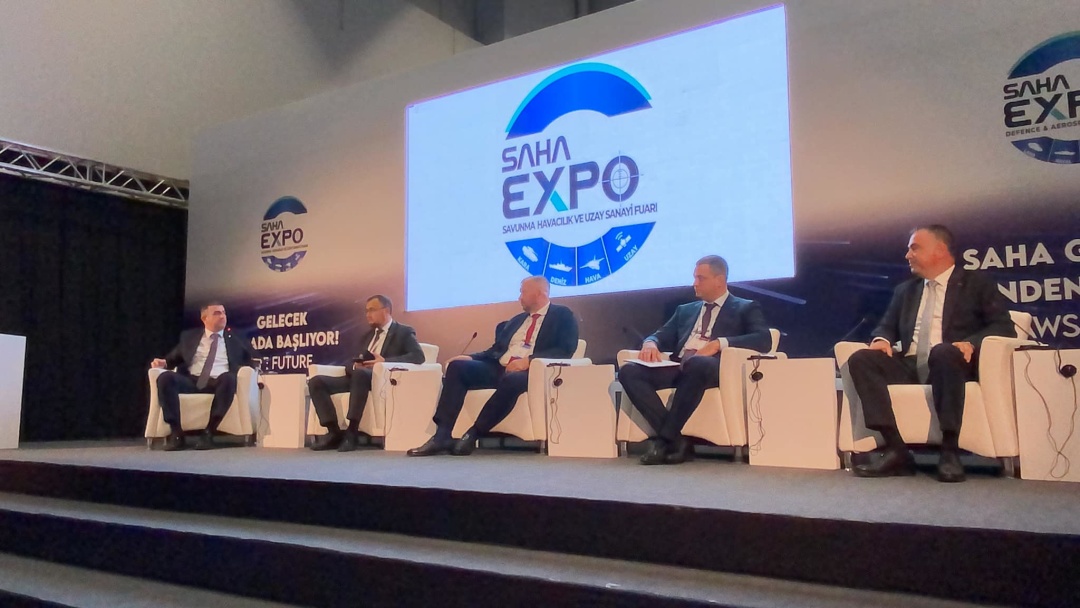 Ambassador of Ukraine to Turkey Vasyl Bodnar stressed that "Ukraine and Turkey are not just two countries that sell products to each other, but countries that do business together and work towards strengthening both countries in the defense sphere."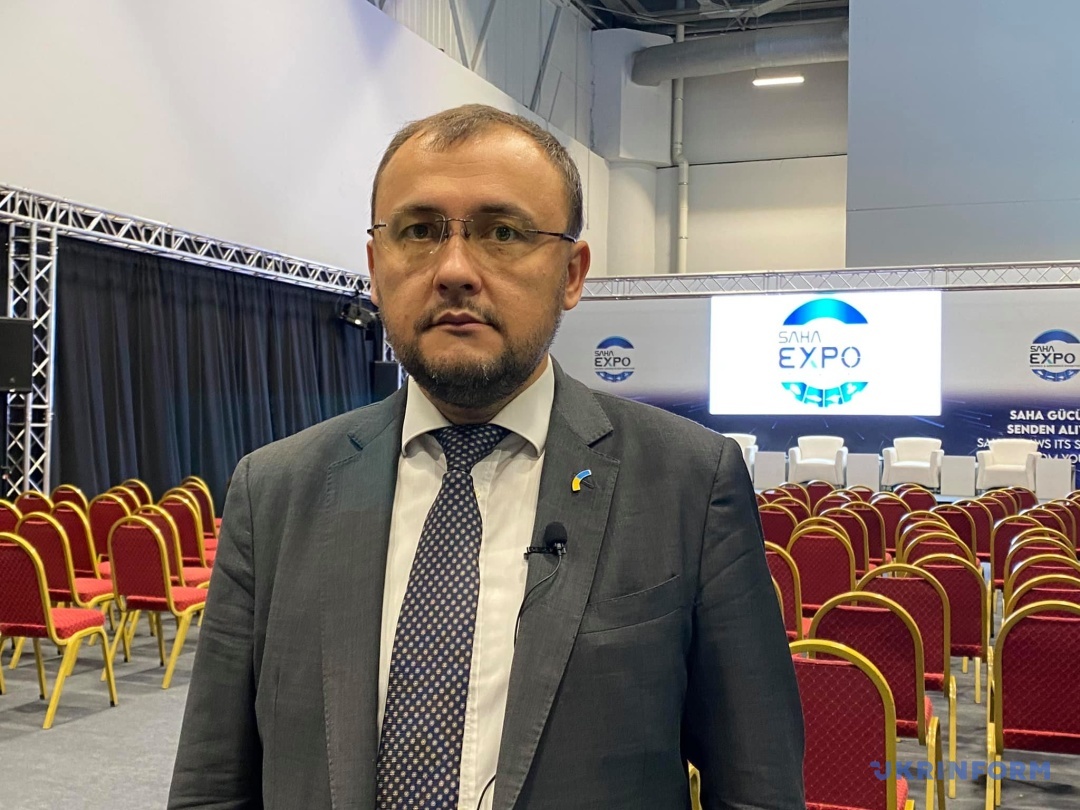 Director General of Ukrspetsexport Vadym Nozdrya stated that Ukraine and Turkey shared similar goals: to expand the capabilities of defense sector and strengthen the armed forces. He thanked Turkey for its unwavering stance on supporting Ukraine's sovereignty and territorial integrity.
Nozdrya outlined the existing military-technical projects that Ukraine and Turkey are working on and possible further directions for the development of cooperation.
"Our strategic partnership is based on trust and political dialogue between our presidents, the practical locomotive of which is cooperation in the field of defense… We strive to add new dimensions to our cooperation, using all existing potential. I can clearly see this in this exhibition. We are also working not only in the dimension of the interests of the two countries, but also for third markets, coming up with new positive initiatives," Bodnar said.
The diplomat praised the new contracts signed within the SAHA Expo between the Ukrainian companies Ivchenko-Progress, Motor Sich and Baykar Makina, expressing hope that the number of contracts will increase.
In a comment to Ukrinform, Bodnar also noted that Turkish defense companies were opening their offices and launching production in Ukraine.
"Some Turkish companies have already opened offices in Ukraine, including Aselsan, Bayraktar, and others. They can develop their cooperation in a wide range of proposals. We invite Turkish companies to open production facilities in Ukraine, as we are currently working on changes in the system of defense orders and reforming the structure of Ukroboronprom, which will allow for a more liberalized market," said the Ambassador.
According to him, the opening of production facilities in Ukraine has other advantages, including access to the European market.
It is equally important, he added, that Ukraine participates in new joint projects, such as the production of drones and aircraft with Baykar Makina.
As reported, the SAHA Expo opened in Istanbul on November 10.
ol