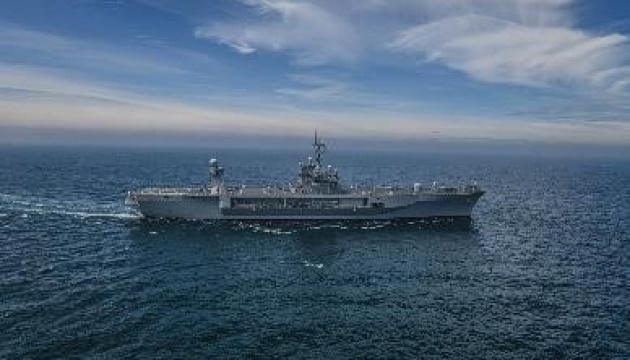 U.S. Navy flagship heading for Black Sea
USS Mount Whitney, the flagship of the United States Sixth Fleet, is heading for the Black Sea, according to the Twitter account of the Sixth Fleet.
"Sixth Fleet flagship USS Mount Whitney (LCC 20), with embarked Sixth Fleet and STRIKFORNATO staff, began its northbound transit to the Black Sea to operate with our NATO allies & partners in the region!" the tweet said.
The Arleigh Burke-class guided-missile destroyer USS Porter (DDG 78) entered the Black Sea on a routine patrol on October 30 to operate with NATO allies and partners in the region.
op