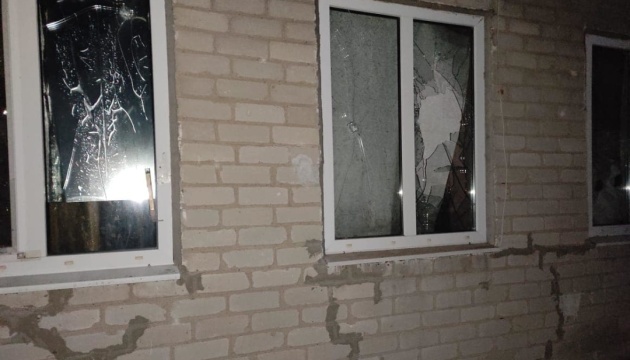 Occupiers fire artillery on Triokhizbenka village, damaging five houses
On October 27, Russian-occupation forces fired on Triokhizbenka village in Luhansk region, using large-caliber artillery prohibited by the Minsk agreements.
"About 20 shells were fired on Triokhizbenka village, five private houses were damaged. As a result of the shelling, fires broke out, which, fortunately, were quickly extinguished by the State Emergency Service unit. The power line was also damaged, restoration works are underway," the Shchastya town territorial community posted on Facebook.
No casualties among the civilian population were reported.
As noted, this is not the first shelling of Triokhizbenka's civilian infrastructure by Russian-occupation forces in recent months.
In the evening of September 8, the militants fired on Triokhizbenka, using 120mm and 122mm artillery prohibited by the Minsk agreements. Thirty shells were aimed at residential buildings, five of which hit a five-story building and others damaged neighboring two-story building and private houses.
ol