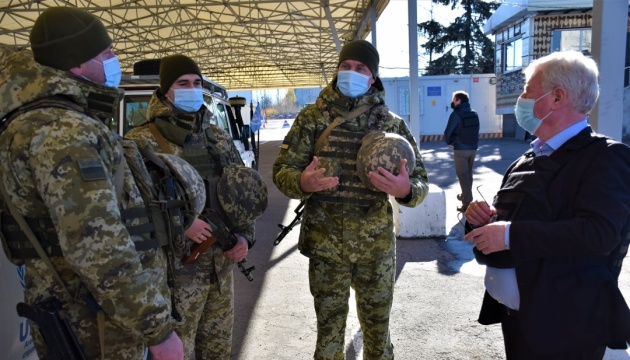 EU Special Representative Gilmore visits JFO area
The foreign delegation led by European Union's Special Representative for Human Rights Eamon Gilmore visited the Joint Forces Operation area in eastern Ukraine on October 20.
As the JFO press center posted on Facebook, the officials met with representatives of the JFO Command and got acquainted with the security situation in Donetsk and Luhansk regions. Moreover, the European delegation visited the entry-exit checkpoint "Mayorske".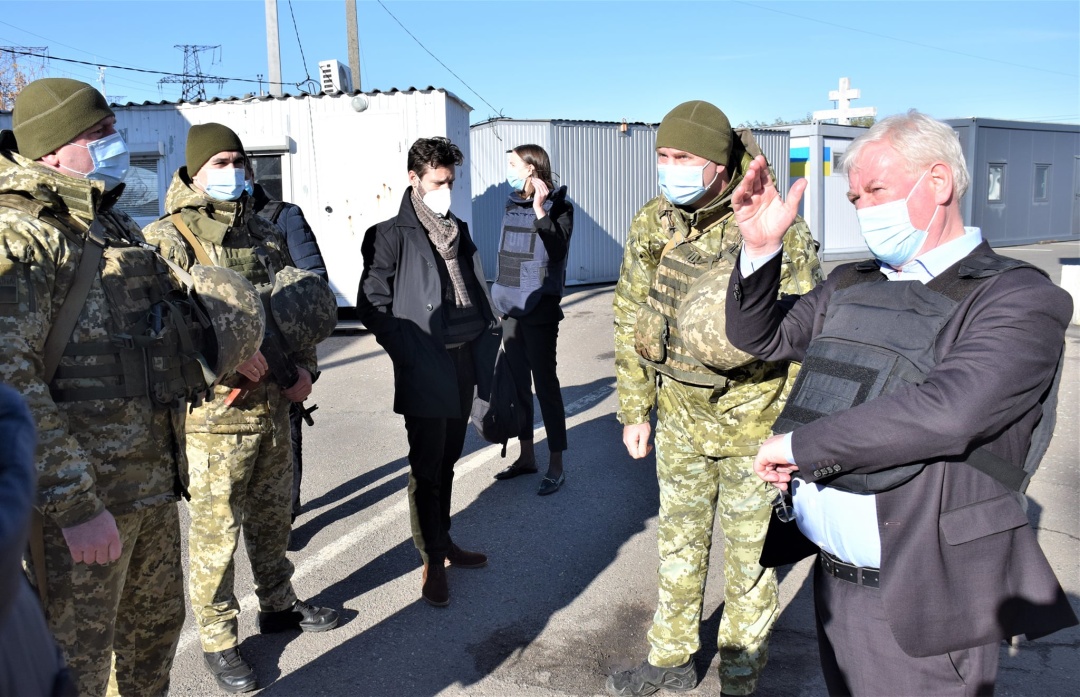 Colonel Pavlo Tsvelikh, head of the Kramatorsk border unit, told the guests about the peculiarities of performing tasks at the entry-exit checkpoint and the obstruction of the movement of people by the occupation administration.
"There is a sufficient number of border guards at all checkpoints every day who are able to let the citizens cross the line of contact smoothly in both directions. However, all attempts by people to cross the line of contact in this direction are blocked by the occupiers," the State Border Guard Service of Ukraine quotes Tsvelikh as saying.
The delegates discussed the security situation and the impact of quarantine measures on citizens' ability to cross the contact line. The border guards assured the EU representatives of their readiness to maintain security and let the people cross the contact line at a steady pace.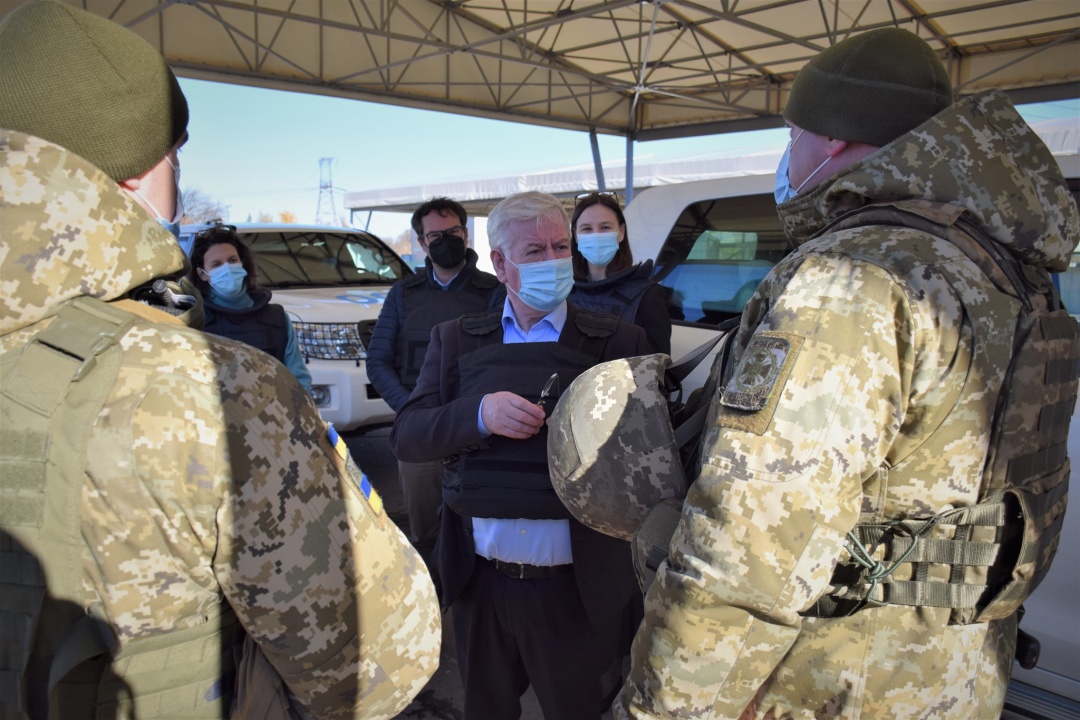 EU Special Representative Gilmore thanked for the work and expressed hope for the speedy liberation of the temporarily occupied territory of Ukraine.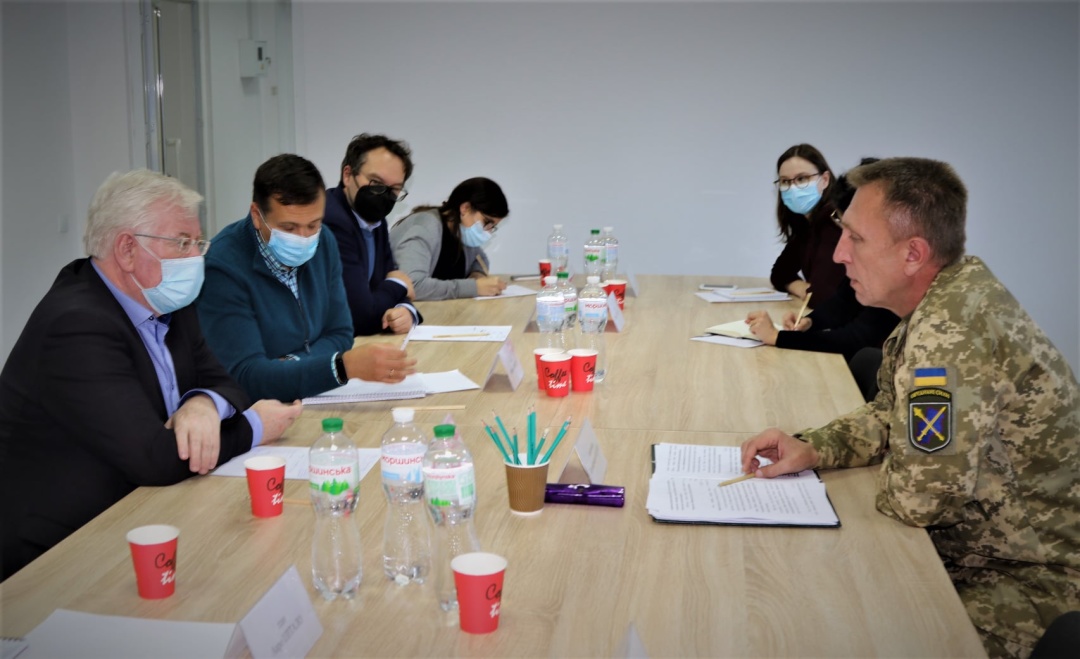 As reported, all four entry-exit checkpoints ("Hnutove", "Novotroitske", "Marinka", and "Mayorske") are open in Donetsk region, but occupiers continue to let people only through "Novotroitske" checkpoint twice a week – on Mondays and Fridays.
Photo credit: JFO press center
ol