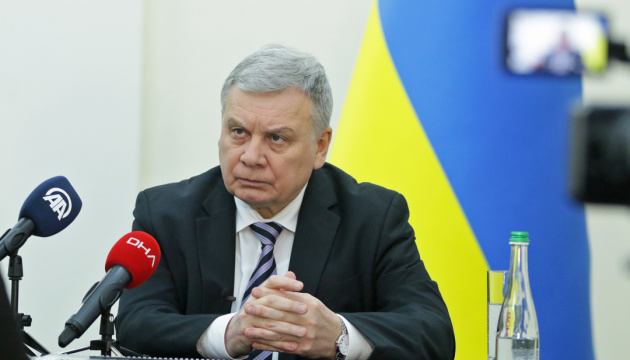 Defense Minister Taran approves concept of military personnel policy
Ukrainian Minister of Defense Andriy Taran has approved the Concept of Military Personnel Policy of the Ministry of Defense for the period up to 2025.
Ukrinform reports this with a reference to the ministry's press service.
"We have developed and implemented not just a concept, but a guide on how the Armed Forces will develop for the next four years. We buy modern weapons, introduce advanced technologies. But all these means become effective only in the hands of a professional serviceperson. The transition to more adapted, modern international principles of military personnel policy will create decent conditions for forming of the Ukrainian army of tomorrow," the ministry's press service cited Taran as saying.
According to the minister, due to the systematic approach to the implementation of the concept, it will be possible to achieve an ambitious goal: to train highly motivated professional servicepersons, to introduce a human-centered approach to the military career management. As a result, the social and financial attractiveness of the Armed Forces will increase the prestige of military service.
iy