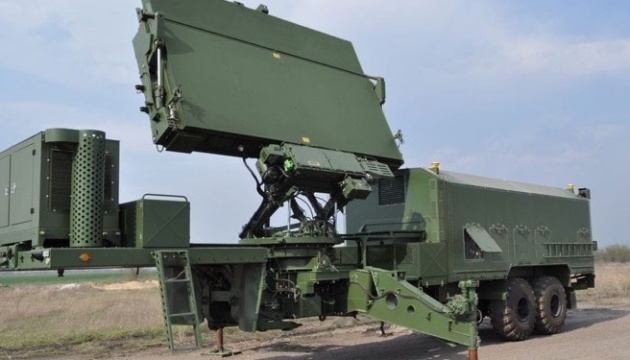 "Eyes" for Buk-M1 launchers: Ukraine Army gets new Phoenix-1 radar
At the order of Ukraine's defense ministry, state-owned Iskra Research and Production Facility has developed an 80K6KS1 Phoenix-1 3D radar.
That's according to the ministry's press service, Ukrinform reports.
According to Minister of Defense Andriy Taran, the project was implemented as part of modernizing a 79K6 radar for its use as part of the Buk-M1 anti-aircraft missile system.
After a series of successful tests, Ukraine's Army accepted Phoenix-1 for service.
Phoenix-1 will become the eyes of our air defense divisions, armed with Buk-M1 launchers, and radar units of our Air Force. It is a modern piece that allows automatically detecting and recognizing the flag, class, and type of air objects, as well as identifying sources of active noise interference. By linking air defense forces together into a single reconnaissance and strike system, their effectiveness in detecting and hitting air targets will increase," said Andriy Taran.
The minister added that the information received from the 80K6KS1 3D radar is transmitted to the combat control unit and automated control points at radio engineering units. This will allow the Buk-M1 anti-aircraft missile systems to be utilized more efficiently.
im