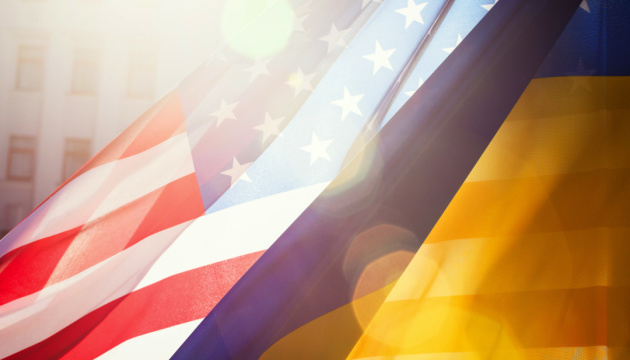 Ukraine's State Space Agency, U.S. Department of Defense sign memorandum of understanding
The State Space Agency of Ukraine (SSAU) and the U.S. Department of Defense have signed a memorandum of understanding on cooperation in safety of spaceflight and the provision of space situational awareness services and information.
SSAU Director Volodymyr Taftay and U.S. Space Command Director of Strategy, Plans and Policy Michael Bernacchi signed the document, the Ministry for Strategic Industries of Ukraine reported.
"The memorandum of understanding defines the intention to exchange space situational information between Ukraine and the United States to protect against space debris and reduce the risk of collisions of space objects in orbit, including future Ukrainian spacecraft," the report said.
It is envisaged that as part of the memorandum the Ukrainian side will receive information by requesting orbital data to provide information support to the Ukrainian Space Monitoring and Analysis System.
According to Ukraine's Deputy Prime Minister, Minister for Strategic Industries of Ukraine Oleh Urusky, this is an important event that gives another impetus to Ukrainian-American cooperation in the space sector.
"The signed memorandum provides for the strengthening of bilateral cooperation in the exchange of information between the State Space Agency of Ukraine and the U.S. Space Command. The document, in particular, regulates the exchange of information in order to resolve abnormal situations that may arise with spacecraft during their launch into orbit, ascent from orbit, entry into the atmosphere, disposal and more. I am convinced that this is a new stage in relations between our countries, which will certainly bring positive results for our country," Urusky said.
On August 31, Zelensky and NASA Director Bill Nelson discussed projects that Ukraine could join. Nelson also agreed to visit Ukraine at Zelensky's invitation.
op