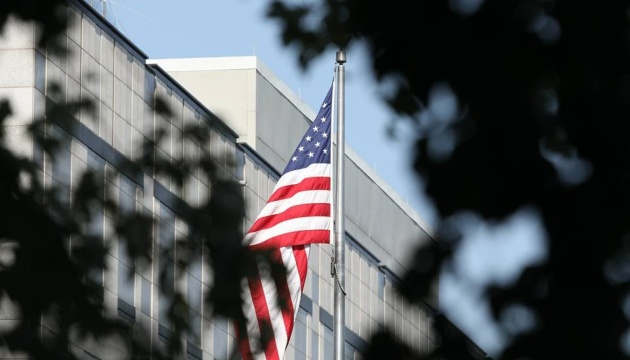 U.S., Ukrainian special forces fly over Kyiv in two MC-130 aircraft
Representatives of the U.S. and Ukrainian Special Operations Forces have conducted a familiarization flight in two American MC-130 aircraft over Kyiv to mark the completion of joint exercises that lasted for a month, the U.S. Embassy in Kyiv has said on Twitter.
"U.S. special forces and their Ukrainian counterparts have been training together for a month. To mark the end of their mission, U.S. Special Operations Command Europe took Ukrainian partners up over Kyiv in two MC-130J Commando II aircraft," the tweet reads.
Сили спецоперацій 🇺🇸 разом з 🇺🇦 колегами протягом місяця проводили спільні навчання. Щоб відзначити закінчення цієї місії Командування @US_SOCEUR здійснило політ над Києвом разом із 🇺🇦 партнерами на 2-х літаках MC -130J Commando II. Дивіться, як 🇺🇸🤝🇺🇦 команди співпрацюють разом. pic.twitter.com/ZuV7EuaYil

— U.S. Embassy Kyiv (@USEmbassyKyiv) August 31, 2021
According to the embassy, the aircraft flew over the Dnipro, the Peoples' Friendship Arch, the Kyiv-Pechersk Lavra monastery, the Museum of the Second World War, and the Motherland Monument.
U.S. service members from the 352nd Special Operations Wing arrived in Ukraine in early August in two MC-130 military transport aircraft to conduct joint exercises with their Ukrainian counterparts. In Vinnytsia region, they were received by aviators of the 456th Transport Aviation Brigade named after Dmytro Maiboroda. The Ukrainian Air Force Command said the main purpose of the event was to increase interoperability between units of partner countries.
op