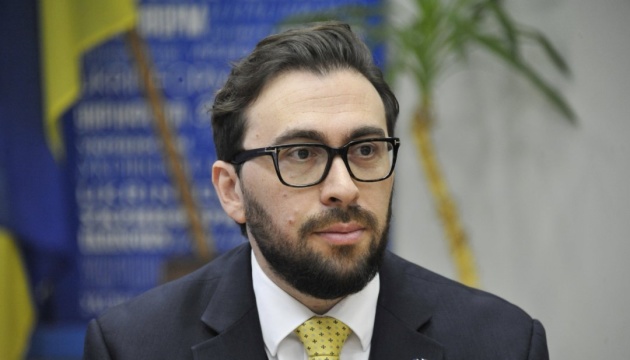 War in Donbas will not prevent Ukraine from joining NATO - Vinnikov
The war in eastern Ukraine, started by Russia, will not prevent Ukraine from joining NATO as there is no provision in the North Atlantic Treaty that would not allow any country to join the Alliance during the war on its territory, Head of the NATO Representation to Ukraine Alexander Vinnikov has said in an interview with the European Pravda online news site.
"There is nothing in the Washington Treaty that says that. But ultimately, of course, Allies will have to be convinced that a new member will strengthen the security of the Alliance. And that is why it remains such an important collective decision to be made," Vinnikov said.
According to him, NATO will continue to implement concrete steps of solidarity and support, which are also aimed at restoring territorial integrity and control over territorial waters.
"Since the beginning of Russia's aggressive actions against Ukraine, we have stepped up our presence in and around the Black Sea. For example, we have more ships, more overflights, we also have [NATO] troops based in Romania. These are practical actions by which we show our solidarity with our Black Sea partners — Ukraine and Georgia. A lot more port visits have been paid to Ukrainian ports since then by Allied ships. We have naval exercises with Ukraine. For example, we have Sea Breeze — the U.S.-Ukrainian exercise, which was largest-ever this year with over 30 countries participating. These are very clear, concrete signs of solidarity and support, which we intend to continue," the diplomat said.
op