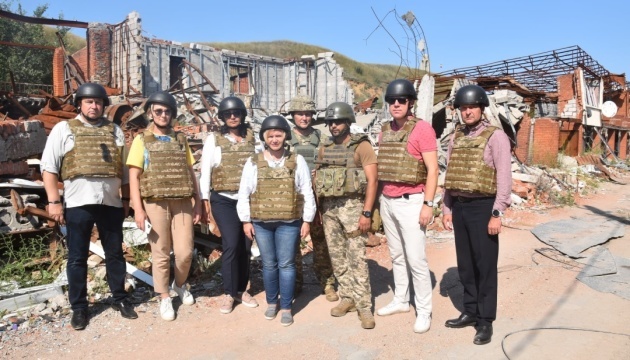 Estonian, Ukrainian parliamentarians visit JFO area
A joint delegation of parliamentarians of the Republic of Estonia and Ukraine visited the Joint Forces Operation area in eastern Ukraine.
"The delegation consisted of Marko Mihkelson, Chairman of the Foreign Affairs Committee of the Parliament of Estonia, Mati Raidma, President of the Estonia-Ukraine Parliamentary Group, Raivo Tamm, member of the Parliamentary Assembly of the Council of Europe, Ukrainian MPs Maria Ionova, Ivanna Klympush-Tsyntsadze, Iryna Herashchenko," the JFO press service posted on Facebook.
In Mariupol, the delegation met with Chief of Staff – First Deputy Commander of the Joint Forces, Major General Eduard Moskalyov.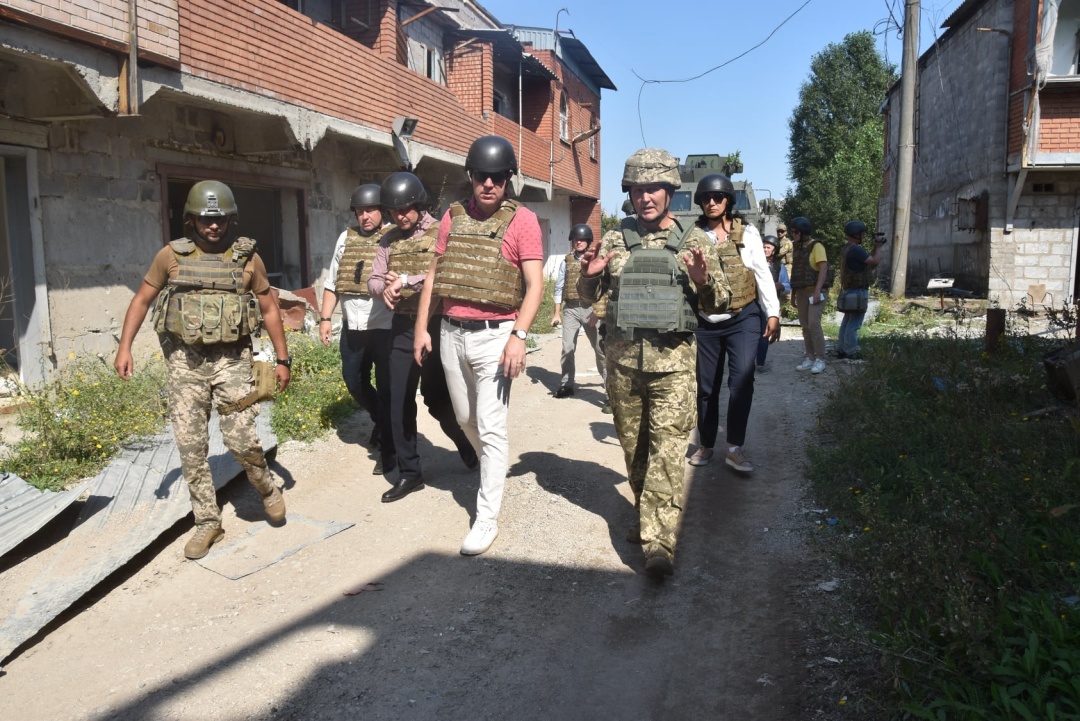 The delegation visited a small armored artillery boat performing missions in the Sea of ​​Azov. At the sea, commander of the Mariupol Joint Forces tactical group, Captain first rank Roman Honcharenko acquainted the delegation with the security situation in the waters of the Sea of ​​Azov.
Estonian and Ukrainian parliamentarians also observed the training of the Ukrainian military at sea.
After that, the joint delegation visited Shyrokyne, Donetsk region. The parliamentarians walked along the streets of the former resort village, saw the destruction caused by the shelling of the Russian-occupation forces.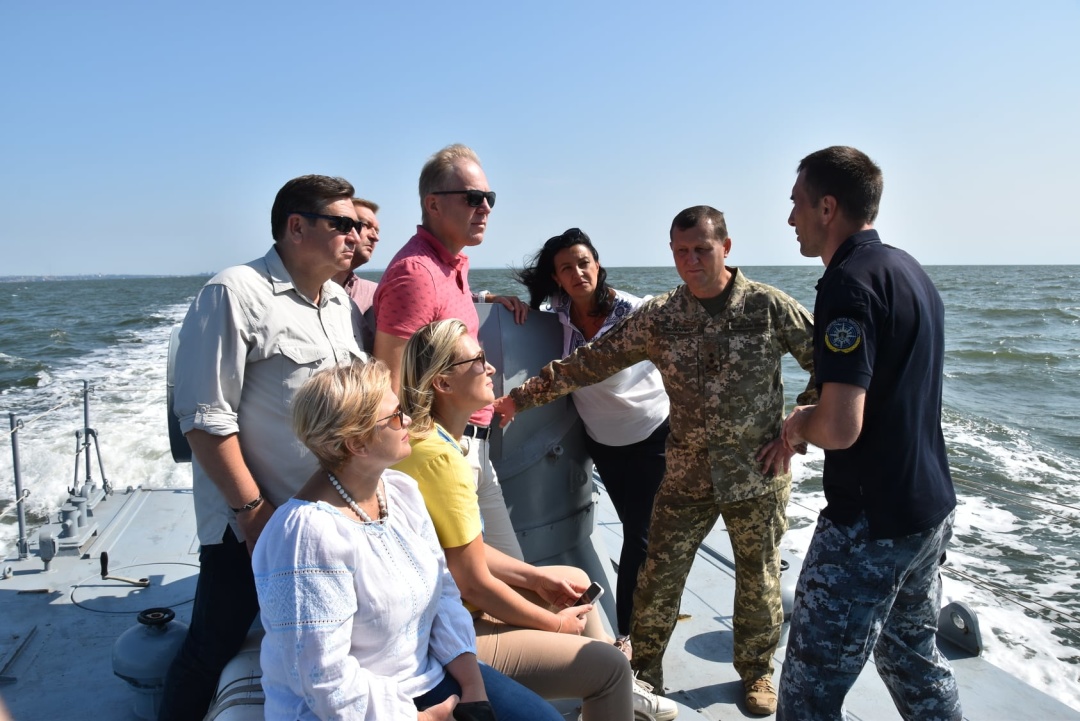 "It is extremely important for us, Western politicians and parliamentarians, to get first-hand information about Russian aggression. We see how Ukrainian soldiers hold the fort. They act professionally and courageously. All Ukrainians should be proud of their defenders. Every minute, these service members bravely oppose the aggression of the Russian Federation. It is also important that we can contribute to the strong international support for Ukraine in the struggle for territorial integrity in cooperation with Ukrainian lawmakers," said the Chairman of the Foreign Affairs Committee of the Parliament of Estonia.
The security and humanitarian situation in the JFO area was the main topic of the visit.
ol