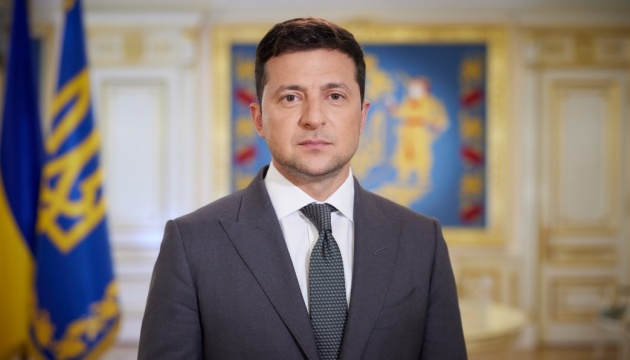 Zelensky: Ukraine to build large fleet, getting ready to unblock Black Sea region
Ukraine will build a large fleet by 2035, and citizens will see the first results of efforts in this area on August 24, 2021.
"There is a task to build a large fleet by 2035. It is long enough, but you and I will be able to see the results of the first stage on August 24 this year. Our task is to build a professional, powerful fleet capable of repelling anyone. We are a peaceful state, but we must be ready for any steps. We are preparing to unblock the Black Sea region. This is exactly the task which I gave personally and which was supported by our army," President of Ukraine Volodymyr Zelensky said in an interview with Crimean journalists published by the Ukrayinska Pravda online media outlet, Ukrinform reports.
At the same time, the authorities work to create infrastructure for full-fledged shipbuilding, he noted.
"At the same time, we are building infrastructure in Ukraine to take up this process. There will be corvettes, there will be military boats, there will be small submarines. The same concerns military bases, the construction of the first one will soon begin in Berdyansk," the Head of State said.
The Ukrainian authorities rely on the support of the European Union, Britain, and the United States in this large-scale project, Zelensky added.
"We have already received full support from the United Kingdom. The issue of strengthening the Ukrainian Navy is a part of our forthcoming meeting with the President of the United States and also a part of the agenda of the Crimea Platform and our talks with other states. We feel that Russia is trying to put pressure on other countries to prevent them from helping Ukraine, even from participating in the Crimea Platform," he said.
Zelensky also drew attention to the issue of escorting Ukrainian ships by NATO members.
"We boost our training and the presence of NATO ships in our waters every year. And this is not only an issue of Sea Breeze exercises because from now on it is constant cooperation of the ministries of defense of Ukraine and the United States and with European countries. There are also real agreements in this area with Turkey and Great Britain," the President said.
ol