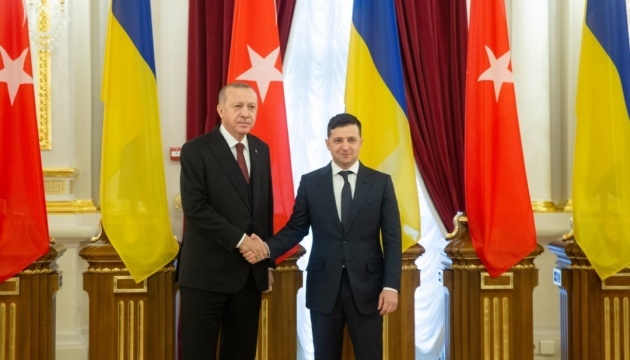 Ukrainian diplomat in Turkey reveals details on Ada-class corvettes deal
An agreement between Turkey and Ukraine for the sale of a batch of Turkish-built corvettes has turned out to involve two vessels, a Ukrainian official has revealed.
Under the contract signed, the first vessel shall be delivered to Ukraine by the end of 2023 unfinished, to be completed at Ukrainian capacities.
The Ukrainian Navy intends to deploy the corvettes in both the Black Sea and the Sea of Azov.
A source in Turkey's procurement circles says the contract is worth nearly EUR 200 million (US$ 236 million), although the sum could change depending on workshare agreements and ship configurations.
Memo
The Ada-class corvette is capable of performing location, classification, identification and destruction of air, surface, and underwater targets, as well as provide naval gunfire support. It also performs maritime surveillance, patrol missions, coastal and infrastructure protection missions.
Boasting a max speed of 29 knots, the 99.44-meter vessel can carry two S70 Seahawk helicopters, while the ship's sensors and weapons include a 3D radar. It will also be equipped with electro-optical sensors, an electronic support system, a laser warning system, a torpedo detection/countermeasure capability, a hull-mounted sonar, and two 12.7mm guns with electro-optical capabilities.
As Ukrinform reported earlier, as part of Ukraine-Turkey military-technical cooperation, a Turkey-based arms producer Bayrak Makina is currently using Ukrainian engines in the production of their new-generation Akıncı combat drones, further planning to install them on all company products.
Several Bayraktar TB2 drones, also produced by Bayrak Makina, are already in service with the Armed Forces of Ukraine and have been tested in the combat zone in the country's east.
In total, Ukraine intends to purchase 48 such vehicles.