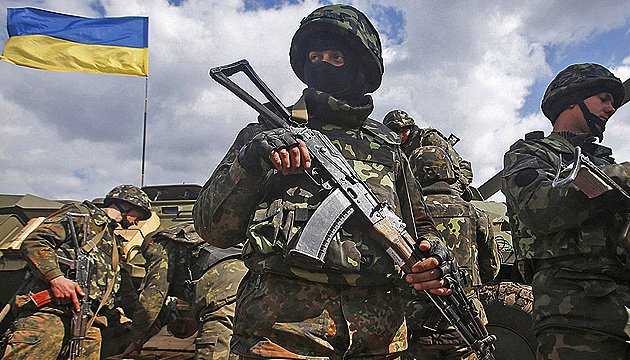 Zelensky signs off laws on national resistance, increasing number of troops
President Volodymyr Zelensky signed laws on establishing "national resistance" and expanding the size of the Armed Forces.
The signing ceremony took place during the event marking the Day of Special Operations Forces (SOF), held in Zhytomyr region, an Ukrinform correspondent reports.
"The next and extremely important stage in the SOF development should be the implementation of the two new laws that I tabled in parliament as urgent, adopted by constitutional majority. These are the laws on the fundamentals of national resistance and increasing the number of the Armed Forces of Ukraine," Zelensky said.
As Ukrinform reported earlier, July 29 marks Day of Special Operations Forces of the Armed Forces of Ukraine. This is an official military holiday introduced by a presidential decree of July 26, 2016.
On July 16, the Verkhovna Rada passed Bill No. 5557 "On the Fundamentals of National Resistance," tabled by President Zelensky.
At the same time, the deputies voted in Bill No. 5558 aimed to increase by 11,000 the number of troops with the Armed Forces. The overall number of troops will thus amount to 261,000.
im