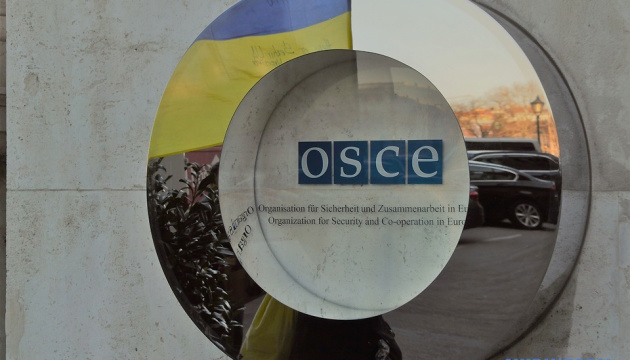 Ukraine at OSCE: Russia has withdrawn only 12,000 troops out of 100,000 deployed
Russia has withdrawn only 12,000 troops out of more than 100,000 deployed near the border with Ukraine and in the territory of the temporarily occupied Crimea.
"Maintaining close attention of the international community to the situation along the Ukrainian-Russian state border is critical to prevent Russia from further escalation. Despite previous announcements by Russian officials, only a small part of Russian troops was withdrawn, no more than 12 thousand out of more than one hundred thousand deployed," Ambassador Yevhenii Tsymbaliuk, Permanent Representative of Ukraine to the International Organizations in Vienna, said at the OSCE Permanent Council meeting on 17 June.
He noted that the threat had been underlined by G7 leaders in their Summit Communiqué of 13 June, in which they called on Russia to alleviate tensions, act in accordance with its international obligations, and to withdraw its military troops and materiel at the eastern border of Ukraine and on the Crimean peninsula.
"We reiterate our call to the Russian side to recognize its role as a party to the Russian-Ukrainian conflict and start meaningful negotiations on peace," Tsymbaluk stressed.
As reported, in late March-early April, Russia amassed more than 100,000 troops near the border with Ukraine and in the occupied Crimea.
Later, Russia announced the withdrawal of troops under the pretext of "successful completion of the exercises." However, it maintains a significant military presence near the border and in the temporarily occupied territories of Ukraine.
ol