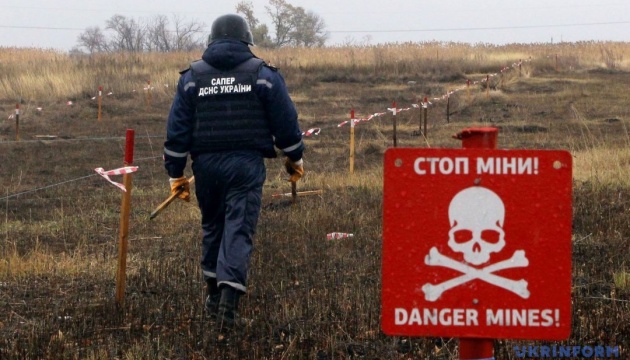 Representatives of 12 countries discuss mine action in Ukraine
An international online conference on mine action in Ukraine was held at the Ivan Chernyakhovsky National Defence University of Ukraine with the assistance of the Defence Education Enhancement Programme (DEEP).
"The participants discussed the mine action system in Ukraine, the practice of investigating incidents with self-made explosive devices, the existing problems of personnel training methods for countering self-made explosive devices, and the implementation of NATO mine action standards in Ukraine," the press service of the Ministry of Defence reports
The conference was attended by more than 70 scientists and practitioners of the security and defense sector from 12 countries. In particular, the representatives of Azerbaijan, Greece, Georgia, Egypt, Italy, Canada, Poland, Serbia, the United States, Germany, and Ukraine took part in the event.
According to the Ministry's press service, the conference results will be taken into account in the future during the creation of the mine action system in Ukraine, the improvement of the training system for mine clearance specialists, and the educational process of higher military educational institutions.
The Ministry of Defence also informed that the conference participants determined the ways of establishing international cooperation, maintaining and developing international relations in the field of mine action, as well as creating an interagency system in Ukraine to coordinate, collect and analyze information on terrorist threats (cases) with the use of self-made explosive devices.
ol