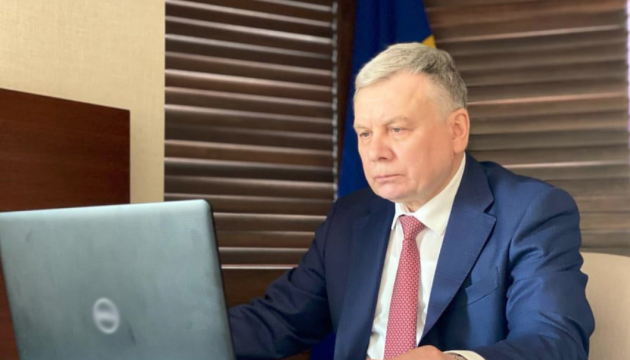 Ukrainian, Danish defense ministers discuss security situation on Ukraine's borders
Ukrainian Defense Minister Andrii Taran has informed Danish Defense Minister Trine Bramsen in detail about the security situation in the temporarily occupied territories of Ukraine and around its borders and possible options for its further escalation, the Ukrainian Defense Ministry's press service has reported.
During a phone call initiated by the Danish side, Taran thanked Denmark for providing consultative assistance to the Ukrainian Defense Ministry and the Ukrainian Armed Forces to fulfill the tasks of defense reform and strengthen the ministry's institutional capacity. The importance of Denmark's support for Ukraine in NATO was also emphasized.
Bramsen, in turn, reaffirmed Denmark's further support for Ukraine and the country's readiness to help resolve the conflict in eastern Ukraine through political and diplomatic means.
Taran confirmed the invitation to Bramsen to take part in celebrations on the occasion of the 30th anniversary of Ukraine's independence.
Taran said on April 22 that at the upcoming NATO summit on June 14, Ukraine plans to reiterate the seriousness of its Euro-Atlantic intentions and expects this position to be reflected in the organization's documents.
Taran also noted that a strong signal in the decisions of the NATO summit on June 14 for global and European security could be a demonstration of commitment to the decisions of the 2008 Bucharest summit, which declares unconditional membership prospects for Ukraine and Georgia.
Ukrainian President Volodymyr Zelensky told a news conference following his working visit to Paris on April 16 that Ukraine expected member states to be ready to support the proposal to give Ukraine a Membership Action Plan at the NATO summit in June.
op