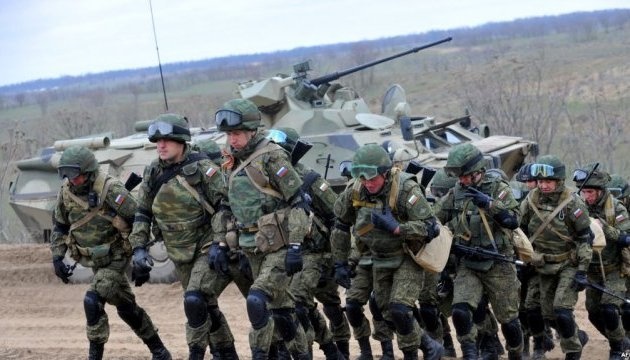 U.S. calls on Russia to stop militarization of Crimea, remove troops from eastern Ukraine
The United States has called on Russia to stop its military build-up in the temporarily occupied Crimea, stop its provocations on its border with Ukraine, and withdraw its troops from eastern Ukraine, Acting Deputy Chief of the U.S. Mission to the OSCE Elisabeth Rosenstock-Siller has said.
According to an Ukrinform correspondent, she said this during an online meeting of the OSCE Permanent Council on Thursday, April 22.
"The United States condemns Russia's occupation and its militarization of Crimea; we call on Moscow to reverse its military buildup there and fulfill its commitments to transparency under the Vienna Document. We further call on Russia to cease its provocations along its border with Ukraine and remove all its military forces and equipment/materiel from eastern Ukraine," she said.
She also noted that the United States regrets that the Special Monitoring Mission, despite having a mandate to monitor throughout all of Ukraine, is prevented by Russia from freely operating in Russia-occupied Crimea.
At the same time, Rosenstock-Siller said that "despite Moscow's efforts to hide its mistreatment of Crimean Tatars, ethnic Ukrainians, and members of other ethnic and religious minority groups," the international community is fully aware of the abuses endured by these communities at the hands of Russia's occupation authorities.
She also welcomed the Department of Treasury's April 15 announcement of sanctions against five individuals and three entities related to Russia's occupation of Crimea and the egregious human rights abuses it commits there.
op