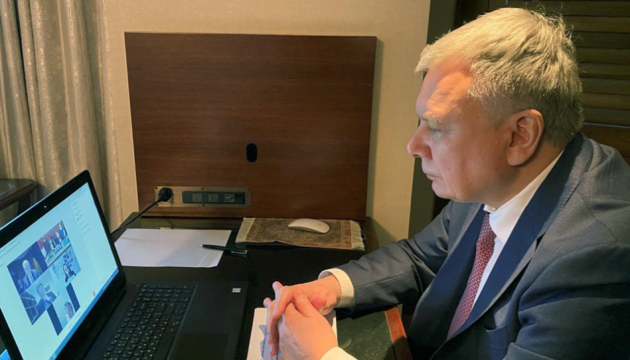 Ukraine to take part in a number of NATO exercises this year
This year, the Armed Forces of Ukraine will take part in a number of NATO exercises.
As Ukraine's Defense Minister Andriy Taran noted, the "one for all and all for one" principle of Article 5 of the Washington Treaty is a special motivation for Ukraine to seek NATO membership in the context of ongoing Russian aggression and its escalation. That is why Ukraine's participation in the Alliance's exercises is currently gaining particular importance.
"We have been achieving interoperability with NATO during joint exercises and trainings, participation in military authorities for many years. The Ukrainian military has gained a good reputation of professional, quick-minded and courageous colleagues. This recognition has been transformed into trust and a willingness to involve Ukrainians in the development of 'Collective Defence' which means that an attack on any member of the Alliance is seen as an attack on all," Taran said, the press service of the Ministry informs.
In particular, NATO has invited Ukraine to participate in Steadfast Cobalt, Ramstein Apex, Ramstein Ambition, Steadfast Defender, Noble Bonus, Steadfast Jupiter, and Steadfast Leda exercises.
As reported, U.S. State Department spokesman Ned Price said that the United States continued to support Ukraine's Euro-Atlantic aspirations, while urging Kyiv to implement deep and comprehensive reforms to meet Western standards for NATO membership.
ol