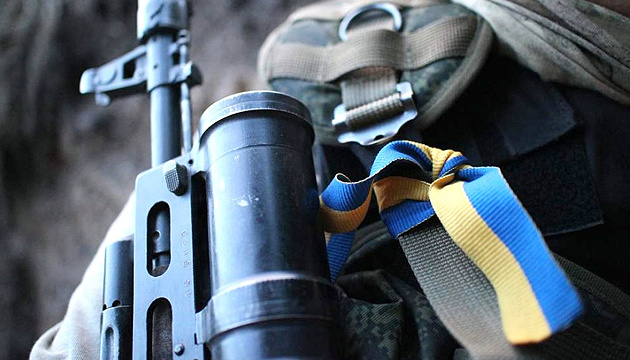 President: Twenty-eight service members killed in eastern Ukraine over truce
President of Ukraine Volodymyr Zelensky informed Prime Minister of Canada Justin Trudeau of the aggravation of the security situation in eastern Ukraine.
"Over the truce since July 27 last year, 28 soldiers have been killed in the shelling in Donbas, 24 of them this year. Since March 26 alone, we have lost eight soldiers. Every day of the war claims the lives of brave, patriotic people who must build the future of Ukraine," the President said, the press service of the Head of State informs.
The President of Ukraine informed the Prime Minister of Canada about the constant ceasefire violations in Donbas, which lead to an increase in casualties among the Ukrainian military, as well as an increase in the military threat to Ukraine from Russia.
Volodymyr Zelensky stressed the need to step up international pressure on Russia to prevent further escalation.
He also thanked for the cooperation within the Canadian military training mission UNIFIER and suggested considering the possibility of expanding the training program for the Armed Forces of Ukraine, in particular, increasing the number of Canadian military instructors.
In addition, the President stressed the importance of a possibility for Ukraine to obtain the NATO Membership Action Plan.
"As a special partner of Ukraine, Canada could take the lead among the allies who support a MAP decision for Ukraine. Canada's assistance will be an important signal of support from true friends," Volodymyr Zelensky said.
The President of Ukraine once again invited Justin and Sophie Trudeau to the inaugural summit of the Crimean Platform in Kyiv on August 23 this year and to the celebration of the 30th anniversary of Ukraine's independence.
ol