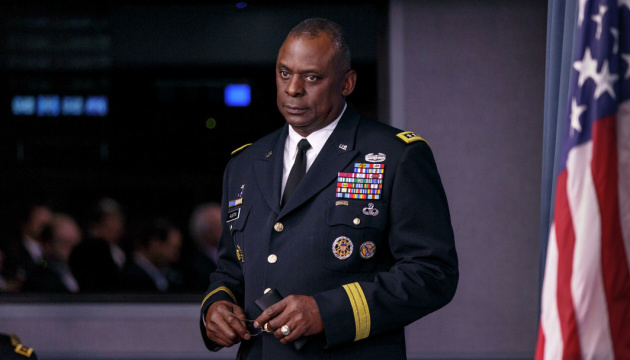 United States pledges to support Ukraine if Russian aggression escalates
The United States is ready to support Ukraine if Russian aggression escalates.
This was discussed in a phone conversation between Minister of Defense of Ukraine Andriy Taran and U.S. Secretary of Defense Lloyd Austin, the press service of the Ministry of Defense of Ukraine reports.
"Lloyd Austin expressed concern over the recent actions of the Russian Federation and assured the Minister of Defense of Ukraine of his readiness to support Ukraine in the context of Russia's ongoing aggression in eastern Ukraine and Crimea. The U.S. Secretary of Defense stressed that in case of escalation of Russian aggression, the United States will not leave Ukraine alone and will not allow for the implementation of Russia's aggressive aspirations regarding Ukraine," the statement reads.
In addition, the Minister of Defense of Ukraine informed the counterpart about the military-political situation on the line of contact with the temporarily occupied territories of Donetsk and Luhansk regions, in Crimea and around the state border of Ukraine. In particular, Taran paid attention to the events that had taken place near the village of Shumy on March 26. In addition, Taran pointed out the systematic escalation of the security situation in the Joint Forces Operation area and the unwillingness of the Russian Federation to reaffirm its commitment to the ceasefire.
"Strategic dialogue at the level of the heads of defense agencies of Ukraine and the United States is not just maintained, it develops dynamically. American partners are actively initiating contacts, expressing sincere concern over Russia's attempts to aggravate the situation around Ukraine. Today's call from the American counterpart is a clear demonstration of the proactive position of the United States in support of sovereignty and steps to restore the territorial integrity of Ukraine," Minister Taran stressed.
As reported, four Ukrainian servicemen were killed and two others were wounded in shelling by the Russian invaders near the town of Shumy in Donetsk region on March 26.
ol