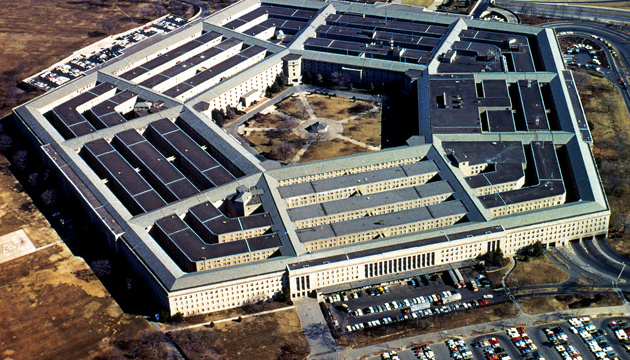 Pentagon concerned about escalation in eastern Ukraine
The United States is concerned about Russian invaders' violation of the ceasefire in the Donbas and the increased presence of Russian troops on the border with Ukraine, Defense Department Spokesperson John Kirby has said.
"We are concerned about recent escalations of Russian aggression in eastern Ukraine, including violation of the July 2020 ceasefire," he said at a briefing on Wednesday, March 31.
He recalled that this had led to the death of four Ukrainian servicemen on March 26. He directly accused Russia of intensifying its aggression, pointing out that "Russia's destabilizing actions undermine the de-escalation in tensions that had been achieved through an OSCE-brokered agreement back in July of last year."
In addition, Kirby said that the U.S. side was aware of Ukrainian military reports concerning Russian troop movements on Ukraine's borders. He said that the Pentagon was discussing these concerns with NATO allies.
Kirby also said that these issues were discussed on March 31 with the leadership of the Russian Defense Ministry.
According to the Ukrainian Defense Ministry, Russia moved 28 battalion tactical groups to its border with Ukraine. Commander-in-Chief of the Ukrainian Armed Forces Ruslan Khomchak said this at an extraordinary meeting of the Verkhovna Rada on March 30.
op