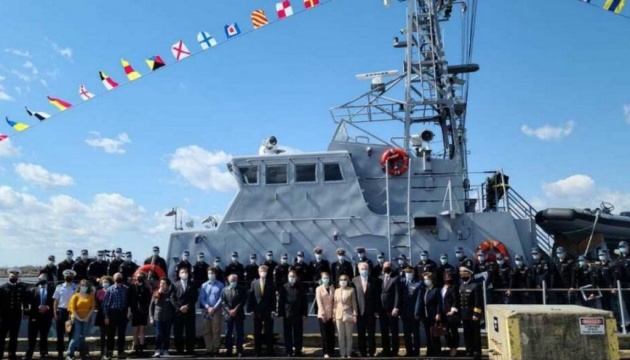 Ukrainian crews of Island-class boats complete training in U.S.
Events celebrating graduation of Ukrainian Navy sailors from training on Island-class patrol boats have taken place in Baltimore, USA.
On March 26 in Baltimore, U.S., there took place a graduation ceremony for the Ukrainian sailors who had completed 10 week training on handling of former USCG Island-class patrol boats, Defense Express online media outlet reports.
Commander of the Ukrainian Navy, Rear Admiral Oleksiy Neizhpapa, in his comment on this occasion, highlighted the valuable role of the U.S. government, "We are grateful for the ample financial and equipment aid provided to ensure the revival of the Ukrainian Navy, including speedboats, thermal imagers, diving equipment, systems for communication and navigation, and command and control capabilities".
"Since 2014, with the assistance of American partners, there have been held more than two hundred joint training drills for our Navy; there have been provided systematic, effective consulting and educational assistance, training of crews, cadets, and marine infantrymen," he added.
For record, three more Island-class boats are set to be transferred to Ukraine this year, but only two have been given Ukrainian names, which are "Sumy" and "Fastiv" on which the Ukrainian crews had been trained.
In particular, as reported earlier, the U.S. Coast Guard base in Maryland had hosted training of 32 Ukrainian Navy servicemen (16 crewmen for each boat).
There has been no information available until now on the third vessel slated for transfer to Ukraine's Navy in 2021, and lots of questions arise about armaments for the said ships.
Earlier reports had it that Sumy and Fastiv would be transferred armed with the U.S.-made gun systems MSI Seahawk DS A2 30mm Mk44S Bushmaster, and guns of this same system would be installed in the already active boats P-190 Slovyansk and P-191 Starobilsk, which had been demilitarized before being transferred.