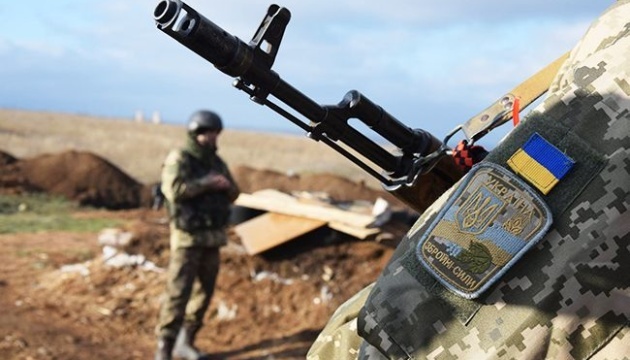 Ukrainian servicemen hold exercises on administrative border with Crimea
A group of troops under the Joint Forces Command of the Ukrainian Armed Forces is holding exercises on the administrative border with the temporarily occupied territory of the Autonomous Republic of Crimea, the Command's press service has reported on Facebook.
According to the report, the units holding positions in the south of Ukraine improve their skills and capabilities on a daily basis during combat training and exercises.
"The main purpose of these measures is to increase the level of interaction of the Armed Forces with all components of the security and defense forces of Ukraine. First of all, it concerns the organization of measures to counteract subversive activity at potentially dangerous infrastructure sites," the press service quoted Commander of the Ukrainian Joint Forces, Lieutenant General Serhiy Nayev, as saying.
According to him, the exercises take place in close combat conditions, both in the daytime and at night.
Nayev also assured that coordinated actions and quick response to changes in the situation demonstrate the ability of the Ukrainian Armed Forces to search for and destroy sabotage and reconnaissance groups of the conventional enemy in the area of the assigned tasks.
On February 22, Nayev told Ukrinform that Ukrainian paratroopers would conduct exercises near the administrative border with the temporarily occupied Crimea in March to improve their ability to respond to military threats from the air and from the coast. These exercises are symmetrical to Russian military exercises, which were scheduled for mid-March at the Opuk test site in the Autonomous Republic of Crimea.
op