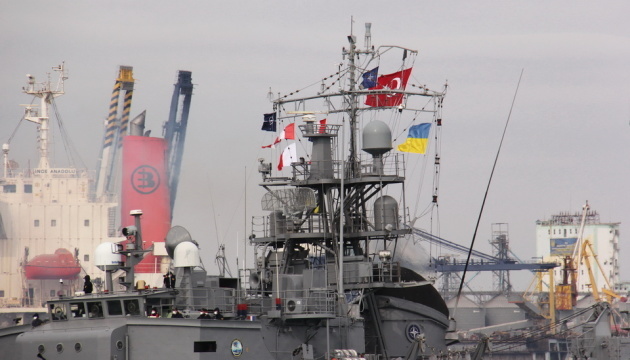 Four NATO ships enter Odesa port
Four ships of Standing NATO Mine Countermeasures Group 2 (SNMCMG2) have entered the waters of the Odesa seaport today.
As the Ministry of Defense of Ukraine reports, the ships were moored near a berth of the Odesa harbor station.
"The group includes the flagship, training ship Sokullu Mehmet Paşa of the Turkish Navy, as well as minesweepers Ayvalık of the Turkish Navy, Tajo of the Spanish Navy, Lupu Dinescu of the Romanian Navy," reads the statement.
During the visit, it is planned to hold a protocol meeting of the group's representatives with the Ukrainian Navy command, as well as joint trainings with the Ukrainian Navy in the Black Sea.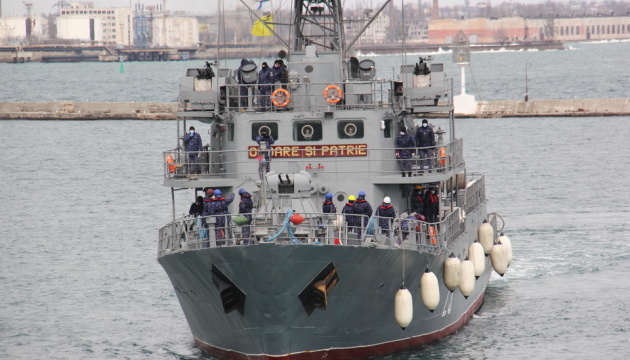 "Visits of foreign warships by citizens are not allowed in connection with anti-epidemic measures," the statement notes.
Standing NATO Mine Countermeasures Group 2 is a group of NATO Standing Naval Forces, consisting of a flagship and no more than 7-8 minesweepers. The purpose of the group is to search for, detect and destroy sea mines, as well as to escort ships and vessels through minefields. The group is under the control of NATO Allied Maritime Command which responds to Allied Command Operations.
As reported, after start of Russia's aggression against Ukraine in 2014 and the occupation of Crimea, NATO Allies have significantly strengthened their capabilities in deterrence and defense policy and have additionally invested $119 billion in this field.
ol