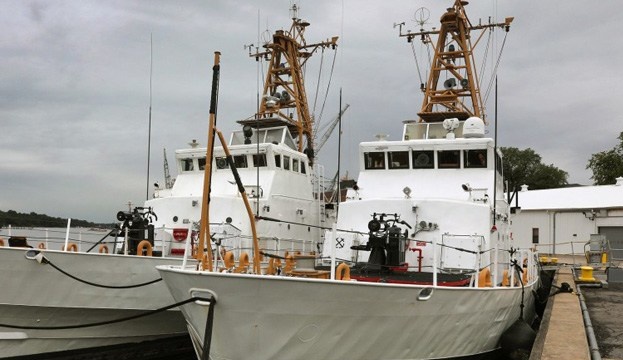 Island-class patrol boats to arrive in Ukraine within six months – Navy commander
The U.S. Island-class patrol boats will arrive in Ukraine in the first half of this year, Commander of the Ukrainian Navy Oleksiy Neizhpapa has said.
"We expect that Island-class patrol boats will arrive to us during the first half of the year, and by the end of 2021 they will acquire all the capabilities - then we will have a division of five boats of this class. The boats are undergoing appropriate maintenance and receiving additional armament in the United States. In January, our Ukrainian crews will leave for Baltimore to take part in training on board," Neizhpapa said in an interview with Radio Liberty.
He added that a contract for the construction of U.S. Mark VI patrol boats for Ukraine had already been signed.
As Ukrinform reported, in June 2020, the U.S. State Department conducted the necessary procedures to approve the sale of up to 16 Mark VI Patrol Boats and related equipment for an estimated cost of $600 million to Ukraine.
On October 1, 2020, another naval base for the Island-class patrol boats division was opened at the Yuzhny seaport.
ish