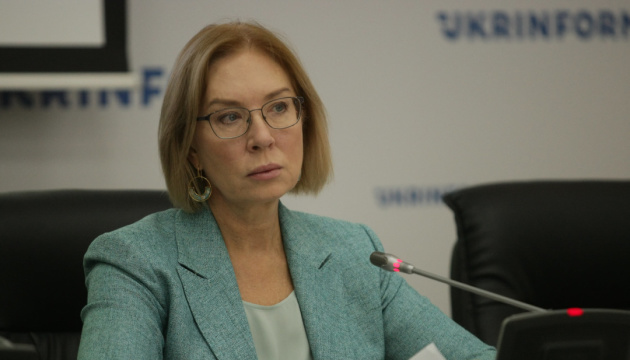 251 Ukrainians held captive in Donbas - Denisova
Some 251 Ukrainians are being held captive by Russian-backed forces in the temporarily occupied territory of Donbas, Verkhovna Rada Human Rights Commissioner Liudmyla Denisova has said on Facebook.
"Currently, 251 citizens of Ukraine remain in the occupier's torture chambers in the temporarily occupied territories of Donetsk and Luhansk regions. Their release is a crucial task for all competent authorities involved in this process," she said.
The ombudsman recalled that 76 Ukrainian citizens, including 12 servicemen held captive in the temporarily occupied territories of Donbas, returned to their families in government-controlled Ukraine a year ago.
She added that this year, she had been receiving appeals from released citizens to help ensure their social protection. To this end, Denisova called on government officials to regulate the status and legal protection of persons deprived of liberty as a result of Russia's armed aggression against Ukraine. She also emphasized the need to form a list of institutions providing medical and rehabilitation services that will get compensation for services provided to released persons, as well as to ensure the right of all illegally imprisoned persons to receive medical and psychological rehabilitation after their release.
On December 23, Russian-backed forces returned a captured Ukrainian serviceman, Junior Sergeant Oleksandr Pupko, to Ukraine. The Joint Forces headquarters reported his disappearance on December 17.
op