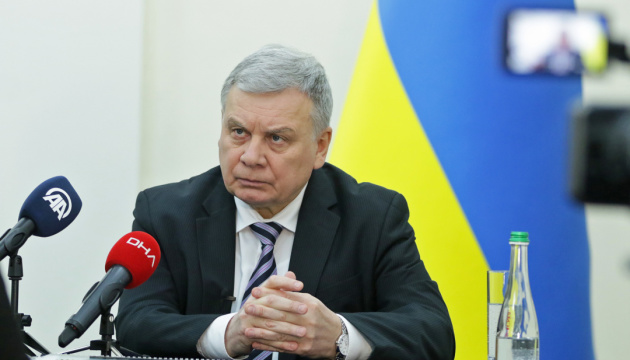 Taran: Russia preparing to deploy nuclear weapons in Crimea
The Russian Federation is preparing to deploy nuclear weapons in the territory of the temporarily occupied Crimean peninsula.
"Russia's preparation for the deployment of nuclear weapons in Crimea poses a serious danger to the whole of Europe and the civilized world. The attempt of the Russian Federation to establish dominance in the Black Sea basin is a great threat to the economies of Ukraine, Turkey and other European countries," Minister of Defense of Ukraine Andriy Taran said in an interview with Turkish media on the eve of the meeting of the ministers of defense and foreign affairs of Ukraine and Turkey in the "quadriga" format in Kyiv, the Defense Ministry's press service reports.
The minister also called dangerous Russia's obstruction of free navigation in the Kerch Strait.
"Russia's attempts to suppress communications by electronic warfare hinder the air navigation and navigation of vessels in the Black Sea. This concern is also shared by other countries in the region, in particular Romania," the Ukrainian minister said.
As noted, Andriy Taran answered the questions from journalists of Anadolu and Demirören Turkish news agencies.
ol