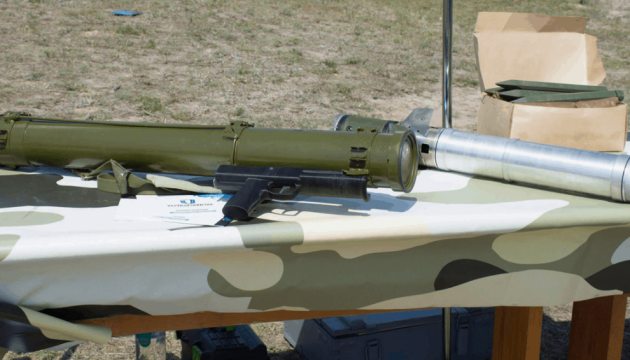 Ukrainian army gets several hundred new flamethrowers
The State Scientific Research Institute of Chemical Products, part of Ukraine's state defense company Ukroboronprom, has fulfilled its obligations ahead of schedule and transferred a batch of several hundred RPV-16 rocket-propelled infantry flamethrowers to the Ukrainian Defense Ministry, the company's press service has reported.
"Last week, this batch of flamethrowers successfully passed acceptance tests and confirmed its tactical and technical characteristics. During combat firing, all targets were hit in accordance with the test program. These rocket-propelled infantry flamethrowers are highly effective for hitting light armored vehicles and the enemy in a shelter, at a distance of up to one kilometer," the institute's director, Volodymyr Shcherban, said.
According to the report, simultaneously with the acceptance tests of the RPV-16, the company's specialists demonstrated to the Ukrainian military an upgraded version of this product - a light version of the RPV-16, which will be convenient and effective in combat missions of Special Operations Forces, SBU special forces and reconnaissance units. The tests of the modernized flamethrower were also successful, and representatives of the Interior Ministry, the National Guard of Ukraine, the General Staff and the Special Operations Forces of the Ukrainian Armed Forces were convinced of this.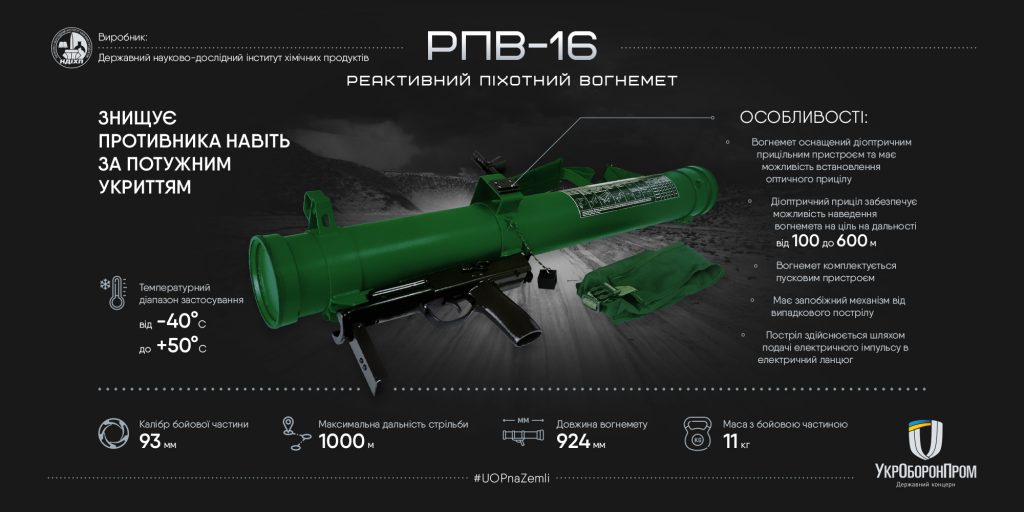 op